U.S. Construction Sector Bolstered by Commercial Projects
U.S. Construction Industry is Growing
The U.S. construction industry is set to grow by 3% this year, according to a report by GlobalData, a data analytics and consulting company, and staffing agencies like LEAD Dallas, Ft. Worth have been gearing up to meet the rising demand in the commercial construction business.
Commercial Projects Are Driving U.S. Construction Industry Growth
"We're in an environment where staffing agencies like LEAD Dallas, Ft. Worth are going to be called on more than ever as commercial projects push this growth," Scott Boddy, LEAD Dallas, Ft. Worth General Manager said, "This is when we really see the benefit of all the work we do day in day out to keep our agency at the top of its game. We're ready to provide our clients with the best highly trained skilled tradesmen in the business during a time when they will be making the most of this growth."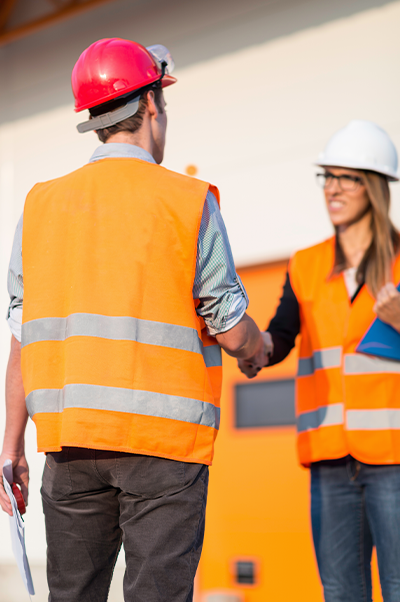 Boddy knows his clients have to make the most of times of growth, and in his 25 years of experience in sales and staffing he's seen the difference fostering trusted relationships makes when a customer has to take advantage of a current trend.
"Our clients need to know that when they go looking for the right person for the job, their staffing agency is going to be on their side," Boddy said, "That's where I'm really proud of the whole LEAD Dallas, Ft. Worth team. We've been putting all our energy into doing what's right for a client's and our workers, and we're seeing these strong partnerships benefiting everyone we work with, as well as our own team. That trust becomes more crucial than ever as more commercial projects come online and clients have a growing need for well-trained hands."
LEAD Dallas, Ft. Worth Has the Right People for the Current Commercial Projects Growth Trend
The GlobalData report cites investments in housing and transport as sources of construction growth, sectors that require the types of workers for positions that LEAD Dallas, Ft. Worth specializes in filling. With commercial construction, industrial, and petroleum industries making up the bulk of the staffing solutions provided by the branch, and with a geographic reach stretching from Dallas, Ft. Worth across West Texas into Western Oklahoma, LEAD Dallas, Ft. Worth is perfectly placed to meet the calls for the electricians, welders, and carpenters that the current trend demands.
In addition to the positions and geographic locations mentioned above, LEAD Dallas, Ft. Worth regularly fills positions for millwrights and more, and has a geographic reach that includes Tyler, Abilene, and the local counties surrounding Dallas/Ft. Worth.
"The types of positions we often fill from our branch are exactly the types of positions these trends in the industry will create more demand for," Boddy said, "We're continuing to prepare everyone involved in our business for this expected period of growth, and taking all the steps necessary to ensure that we're providing our clients with the best trained, safest personnel for the job."
LEAD Dallas, Ft. Worth Focuses on Workplace Safety Training
This emphasis on workplace safety will be more important than ever as projects get underway in an environment of growth, and that responsibility has always been the main focus for Boddy and his team.
"We know that our clients need workers who are highly skilled and motivated, and we always provide that, but what's even more important for our clients, us, and our workers is the extensive safety training our staff go through," Boddy said, "That emphasis on safety is what is going to make LEAD Dallas, Ft. Worth and all of our clients get the most out of a growing industry."
And LEAD Dallas, Ft. Worth Understands Our Clients' Staffing Needs
Boddy is perfectly placed to make the most of the opportunity a growing industry present his clients. A welder by trade with eight years in the Air Force, Boddy knows what it takes to succeed as a skilled-tradesmen in a demanding industry, and also what his client's will be looking for in their workers.
"During my time as a welder, and in the Air Force, I gained an appreciation for doing a job right, and I saw some really hard-working individuals who really cared about what they were doing. I put the same level of dedication I saw as a welder and the passion I found in the Air Force into my job of matching the right project to the right person, because I know the good things that can come from somebody who really cares about what they're doing, which everyone on this team does."
Make the most of the big trends in the construction industry by reaching out to Scott Boddy and his team: 469-384-2417.