LEAD's roots run deep within the commercial construction industry.
The founders and first leadership of LEAD have decades of practice experience in skilled and semi-skilled construction staffing.
In the trenches with our clients we gained a broad education on the critical nature of meeting their manpower needs.  On all levels, LEAD recognizes your project's success is dependent on the workforce we provide.
Our focus is never solely on simple "providing" of a workforce.  LEAD concentrates equally on the consistency, responsiveness and accuracy with which it is delivered.
Our project coordinators and account managers will work with you to engineer solutions that maximize productivity and profit margin.
Why?  We know you.  We've been with you in the trenches for many years.
We know intimately the cycle of workforce productivity, profit margins, safety impacts and the ultimate reaching of your goals.
As with ALL of our trades, Safety is our NUMBER ONE goal.  In partnership with you, our client, our internal LEAD teams go to great lengths to ensure our Associate's safety.  LEAD is 100% OSHA compliant and is a Member Contractor of ISNETWORLD.
Within the Commercial and Industrial Construction segment, LEAD's Project Coordinators build diverse, on-demand workforces.  Having worked on commercial project types with varying levels of complexity, our teams commonly provide a variety of trades people as described in the drop down sections in the left margin.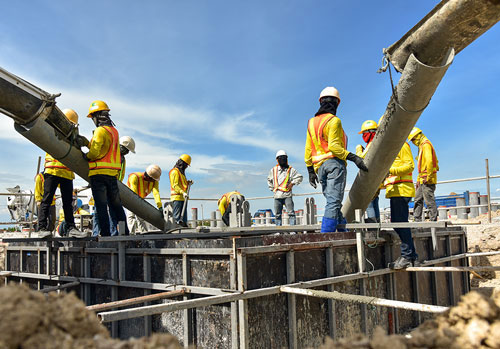 "LEAD is a huge service to the construction industry. I have worked with LEAD as an employee as well as a customer. Through the years of working with them I have found the communication and the concern their teams put in to make sure our needs are met are held to a high standard. They also follow the growth of the economy very well and maintain their pricing accordingly. I find that their workers are happy and focus on the project instead of regretting being there. This brings success and meeting our whole team schedules.

I have been fortunate enough to see that they interview their applicants very well and know what level of craftsmanship they bring to the table. This is another plus for our team. They also have done a credible job of meeting the supply and demand of manpower.

It makes me wonder sometimes how they do it! Also, they are down to earth and manage upcoming changes very efficiently and on a professional level.

Very professional company with great culture and atmosphere!"