Positions regularly filled by our team include:
Providing Apprentice and Journeyman Electricians for solar farm installations and renewable energy projects, we have the crafts people who fit your project and company requirements from licensing to working environment experiences, fully tooled if needed, with OSHA 10 as necessary.
Assuring your Assemblers are in compliance with project schematics, your Project Coordinator works with you or your superintendent to specify qualifications for renewable energy projects: Assembling, installation and/or maintenance of photovoltaic (PV) systems inclusive of measuring abilities, assembling and bolting structural frames and modules.  LEAD recognizes the critical nature of specified experience meeting the relevant codes and standards.
Operators with solar farm experience and other renewable energy project experiences, per your specifications, along with proper licensing, required PPE and OSHA certification.  LEAD provides many equipment operators to a wide variety of industry and is, accordingly, well versed on the requirements for renewable energy projects as well as solar farm projects.
We understand the importance of job site experience and knowledge of specific crafts and assembly within the Renewable Energy industry.  It is an area in which LEAD has specialized expertise.  Experienced carpenters have knowledge of methods for laying out, orienting and mounting modules in accordance with codes and standard.  Regardless of your required skill level, whether your project requires specific certifications, LEAD works with you to provide the trade associates relevant to your specifications.  LEAD has you covered.
LEAD provides heavy equipment operators with or without experience in the renewable energy industry, based on your needs.  As your resource for solar/renewable energy staffing, working with you to ensure compliance and adherence to your company's requirements is LEAD's objective.
First and foremost, adherence to safety mechanisms and procedures demonstrates integrity and strong initiative.  Our measurement of the skill set for tower erectors includes heavy evaluation of safety mindedness.  Once cleared by LEAD standards, the candidate is subject to our scrutiny based on your requirements.  This ensures, as always, you have the most qualified candidate on your site.
Lead provides qualified turbine techs experienced in climbing wind turbine towers to inspect or repair wind turbine equipment and perform routine maintenance.  LEAD's turbine techs are experienced in testing and troubleshooting electrical, mechanical, and hydraulic components and systems as well as replacing worn or malfunctioning components.
LEAD provides welders experienced with GMAW, SMAW, FCAW, GTAW with certifications as required by your region, state, and project specifications, i.e., WABO, ASME, AWS, and who have specific experience within the Renewable Energy field as defined by your project.
LEAD has all back office support necessary to manage costs associated with skilled trades traveling to your job sites as well as prevailing wage programs
Since inception, LEAD has been the "go-to" workforce resource for complex renewable energy projects.
LEAD's proficiency with complex REGIONAL regulatory requirements evolved into our NATIONAL footprint and prowess within the commercial renewable energy industry.
Unmatched in the industry, LEAD's subject matter experts consult with you on the complex regulatory requirements that can make or break your project budget and deadlines.
National relationships and LEAD's proficiency with complex regional regulations warrant partnerships, as one example, building solar arrays exceeding 100 MW, based on our expertise in that region.
The Goal?
Assist you with local and state licensing and regulatory requirements
Keep your project free from delays
Prevent liquidated damage contract agreements
The Mechanism?
When choosing LEAD as your project resource, you gain access to our national structure of skilled trades.
Meticulously built, this network of skilled trades people has been cultivated during ten years of LEAD involvement in renewable energy and solar construction projects.
Our Project Coordinators have the tenure and depth of experience as well as an innate ability to find your IDEAL candidate in this category.
Bottom Line?
LEAD will work with you to develop cost effective solutions, delivering the highest ROI possible for your company and your projects…..And we have the legitimate ability to deliver a level of service excellence in this category that is not found elsewhere in the industry.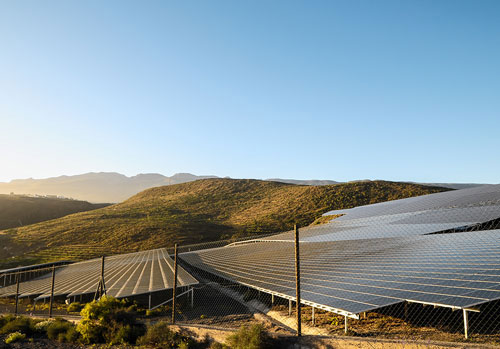 "LEAD has supplied skilled labor to our solar company for the past 2 years:  Licensed Electricians, Licensed Equipment Operators, as well as racking assemblers.

LEAD has also provided resources for large solar farms from 1 to 17 Megawatt installations, as well as commercial roof top installations.

Using LEAD, we effortlessly maintained compliance with state regulations, as well as met production schedules and profitability goals. One phone call to LEAD is all it takes for Dick McLaughlin and his team to strategize and execute with excellence.

With great confidence, I highly recommend LEAD as a superior workforce resources partner."