LEAD:  In Step with New Complexities
The industrial industry has never been more complex:  Constant technology modifications, challenges of insufficient space, shrinking skilled talent pools, zero tolerance for errors and system downtime, pressure to maximize quality, balance of material flow… just to name a few!
LEAD recognizes the rigorous pace of change our customers experience.  Our level of service has consistently prevented additional stress of workforce challenges.
LEAD rises to the evolving industry challenges with finesse derived from many years of experience in the area of plant maintenance, retrofits, shutdowns and turnarounds which include:
Conveyor Systems for the largest distribution centers in the world
Material Handling Systems
Baggage Handling Systems
Food Processing Facilities
Bottling Plants
Paper Mills
Grain Handling Facilities
Mines
Oil and Gas
Chemical Processing Plants
Pipelines
Power Generation
Experts and studies indicate the national skilled trades shortage is not anticipated to improve.  Therefore, it is critical to align your projects with a workforce supplement resource who understands and has the ability to overcome the shortage issues.
LEAD has developed detailed strategies to address the shortage in the short term AND the long term:
Unique Sourcing and Recruiting Strategies
Short Term Temp to Hire Options
Candidate Engagement Mechanisms
Employee Engagement Mechanisms

After hire and placement, our distinctive engagement program minimizes turnover ratio

Apprenticeship Programs

LEAD is a community and national steward of the development and furtherance of vocational arts
True engagement with employees AND jobsites allows the LEAD team to forecast and develop effective strategy for retention, performance management, modified scopes of work and potential project additions.
The nationwide industrial team is led by highly tenured professionals with a distinctive track record in skilled trade workforce development.  LEAD's experience level and in-depth participation with industrial projects has led to an extensive nationwide trade network who have proven themselves time and again on long and short-term projects.
Along with the technical knowledge necessary to recruit qualified talent in this segment, the team takes a PROactive approach rather than a REactive approach to recruitment and subsequent project management.
PROactive: Staying two steps ahead to help you manage change.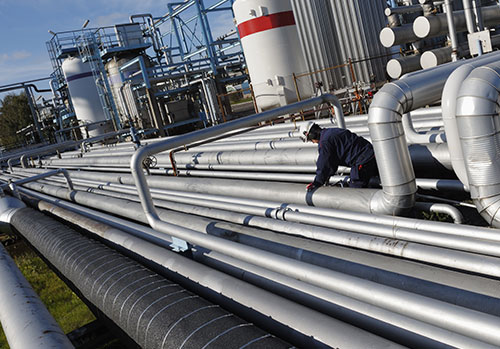 "LEAD has provided Combination Welders, Industrial Construction Plumbers, Heavy Equipment Operators and Millwright Mechanics for the past 4 years. LEAD was an integral part of the Multi- Million Dollar Family Resort built in Central California last year. LEAD provided 90% of the Industrial Plumbers used by our company.

In the early stages of the resort project we were using 3 other staffing providers. However LEAD became our primary provider because of the magnificent efforts in filling our open positions.  LEAD made numerous visits during the project to conduct safety visits, deliver supplies to their employees and to just ensure that they stay abreast of the needs of our project. From the day I placed the call that we needed assistance with a ramp up, the LEAD Team was on it and where able to provide support immediately. I highly recommend LEAD as a resource partner for any of your projects."