Labor is Hard to Come by Nowadays: LEAD Pacific Northwest Has Trade Workers Available and Ready
Employers are Facing Significant Staffing Shortages
One of the major economic legacies of the pandemic era is the staffing shortages faced by employers across the country; qualified, skilled trade workers are still hard to come by, but LEAD Pacific Northwest has the mechanisms for bringing the perfect candidates onboard.
Michael Lennox, Regional Manager of LEAD Pacific Northwest, has been closely following the changes in the labor market and focusing on how his staffing agency can solve labor shortages for his clients.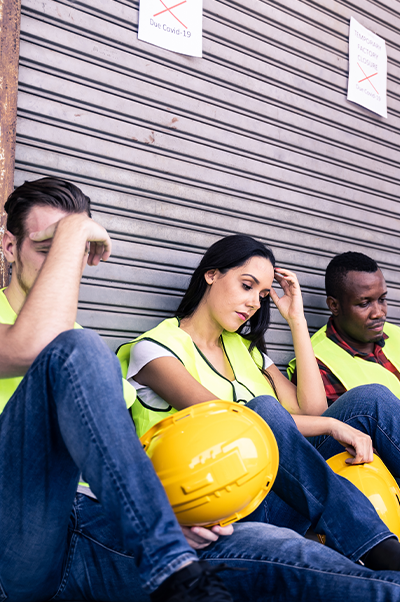 "LEAD Pacific Northwest understands the challenges our client's face when skilled workers are hard to come by," Lennox said, "And solving that problem is really the whole reason LEAD exists. We're always keeping an eye on what is in our client's best interest and our worker's best interest, and we know that in a tight labor market its more important than ever that we do our job right. We continue to carefully screen our staff and train them to the highest standard, so we know our clients are getting matched with staff who appreciate the importance of the jobs they're taking on."
In addition to staffing projects that require journey and apprentice level positions, LEAD Pacific Northwest provides personnel for professional positions including foremen, superintendents, project managers, field engineers, safety directors, and more, with a geographic reach from the Puget Sound Region to the Pacific Northwest; all positions go through the same vigorous screening process.
"All types of staff at LEAD Pacific Northwest understand the important role they're playing in a tight labor market," Lennox said, "Helping every individual worker achieve their maximum potential is something that as a company we care about very deeply, and that we instill in everyone from myself to our carpenters to our project managers – everybody is on board."
Solving the Problem of Staffing Shortages
As a successful fundraiser, Air Force Veteran, and long-time staffing expert, Lennox has seen first-hand what can be accomplished when an organization sets out to tackle a difficult problem with a single-minded focus on doing the job right.
"We're always adapting to changing situations and trends in this industry," Lennox said, "And we're always looking for ways that we can improve the impact we have on the success of our clients' projects. Our job at LEAD Pacific Northwest is to have an army of well-qualified, highly trained individuals standing ready to come into work at a time when a lot of people are needed, and not a lot of people are available. We have workers available."
The Great Reshuffle
The labor shortage is about much more than a "Great Resignation", according to a report by the U.S. Chamber of Commerce, and it can be better characterized as a "Great Reshuffle," in which many people are leaving old jobs but also moving into new industries. This means that in addition to firms struggling to find the right workers for the job, some available workers might be new to the industry, underscoring the importance of a rigorous training and screening process in all staffing agencies.
The LEAD Screening Process
"The LEAD Screening process is extensive and comprehensive," Lennox said, "We verify the work history, trade licenses and credentials of our applicants as well as doing a skill set evaluation, and any other specific requests our clients make to ensure they're getting the right individual for the job. We also have an E-verification process, a drug screening process, and we complete a seven-year background check."
Is Your Company Struggling with a Labor Shortage? LEAD Pacific Northwest Can Help.
LEAD Pacific Northwest also specializes in staffing industries that continue to be affected by the shortages of labor: the construction, industrial, and marine sectors, are set to grow in the coming years and the demand for skilled trade workers will increase. LEAD Pacific Northwest regularly staffs a variety of positions from structural welders, pipe welders and pipe fitters to painters, carpenters, and plumbers (the full list is much longer).
As a member of LEAD since 2011 and with extensive experience in the industry before then, including running multiple offices for Tradesmen International where he oversaw mergers and nationwide business development, Lennox has been following the trends in the staffing world closely for years and is well placed to know what lies ahead.
"We're always adapting to changing situations and trends in this industry," Lennox said, "And we're always looking for ways that we can make the most of new directions in the staffing world. Our job at LEAD Pacific Northwest now is to help our clients find the best workers available in a time of shortage."
Call to see how the LEAD Pacific Northwest team can solve your staffing problems at 855-485-5498.