How to Optimize Safety for Workers on Construction Projects
Safety in the workplace is a top priority for staffing company LEAD Dallas, Ft. Worth. "We make it our business to be experts in safety to ensure LEAD trade workers are properly educated in safe worksite practice and LEAD clients receive skilled, trained quality workers," says LEAD General Manager Scott Boddy.  "The amount of safety training and skilled experience a trade worker has can make a huge difference in a company's safety risk."
Scott has over 25 years of experience in the trades, and is known for finding workforce solutions for clients with the goal to increase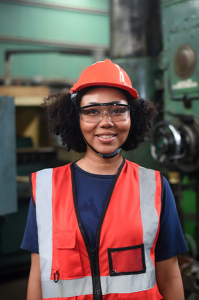 profitability and productivity – often this comes by way of safety assessment and the ability to find the most experienced, skilled worker for a job. "There are sure-fire ways to reduce risk and combat workplace injury, especially in the construction industry. Some may be surprised that more than one-third of lost workday injuries are from construction industry workers," says Scott who connects skilled workers with quality companies in the industrial and commercial construction industry.
Minimize Safety Risk with Effective Hiring
To minimize injury on the job site, know the physical requirements of a job before placing a skilled worker. Scott explains, "A thorough screening process is important. LEAD analyzes a job candidate's skill and experience to ensure they are capable of completing the assignment safely and with success." A good employee hiring screening should include a background check, drug testing, and confirmed references.
Conduct a Site Safety Assessment to Avoid Injury
A site visit is key to ensuring safety on the job for all workers. And, learning about the construction site environment your trade workers will report to every day is essential to keeping them safe. Key things to look for on a site visit include, posting of safety inspection reports, adequate space to perform the work assigned, properly stored chemicals and hazardous materials, all personnel wear protective equipment, company tools and equipment in good working order, barricades and warnings marked where necessary, and much more. "The checklist to conduct a safety site visit can be lengthy but also is a necessity to ensure worker injury is minimized," says Scott.
Be Strict on Company Safety Policy
Be a role model for safety in the industry. On-the-job safety education presentations and testing should be conducted upon hire, and annually. Companies who provide more than annual safety training may experience a decrease in skilled worker injury. "Every company should have written safety policies in place and upon hiring, educate the employee on good safety practice and company safety policies," says Scott. Following OSHA and your own company safety guidelines will help minimize injury.
Are you looking to optimize on-the-job safety? Or, is your company in need of quality trade workers for your construction projects? The LEAD Dallas, Ft. Worth staffing team strive to connect the best-suited, experienced trade worker with their clients and are ready to work with you. Call Scott Boddy of LEAD Dallas, Ft. Worth at 469-384-2417 to get started!