Employee Referral Program Another Benefit to Join LEAD Trade Network
LEAD rewards employees for identifying and promoting LEAD as a desirable skilled trade staffing company to work for.  Aaron Taylor, LEAD National managing partner says, "Our Refer-a-Friend program is a benefit that every LEAD trade employee can take advantage of."
Aaron says, "Referred new-hires are most often an excellent cultural fit, more productive and engaged. Generally, referral employees join LEAD because they've already heard from their friends about the quality work environment and excellent benefits we offer." LEAD trade employees are eligible to purchase medical, dental, vision, term life and short-term disability benefit packages. Additionally, LEAD offers a 401k program, and paid sick leave/paid time off.
Refer a New Hire to LEAD and Get Rewarded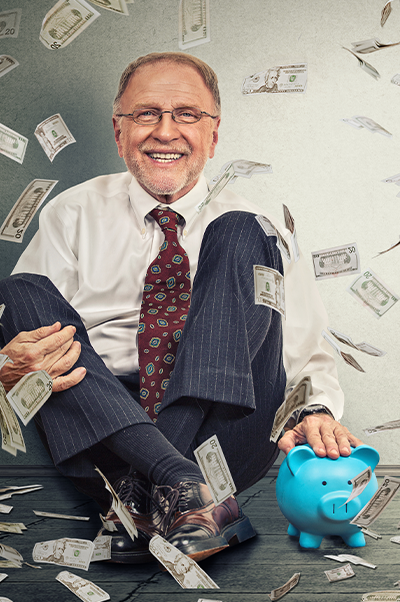 "New hires who come into our staffing network through an employee referral are more apt to stay with us longer than if not referred by a friend. They also are more likely to reflect LEAD's core values," says Aaron. Whether looking for a short-term or long-term position, temporary or permanent, or work in a specific region or community, LEAD National can provide job placement with a company best suited for any skilled trade worker.
Keeping You in the Loop on Your Reward
When you refer a friend to the LEAD network, we keep you well informed throughout the hiring process. "When your friend is hired, and placed on a job, we let you know when they started working. Once your friend has worked for 30 days on a project you are eligible to earn a reward," says Aaron. He explains, the project duration and reward amount will vary depending on projects available. And, if your hired friend completes a project over 30 days, you are eligible for an additional reward! Why? Aaron says, "Bringing in the right people is significant to our success in matching ideal candidates with our business partners. Plus, it provides us with a competitive advantage. We want to reward our employees for their part in sending us new qualified craftsmen."
Refer-a-Friend Program Terms
The following are some of LEAD's Refer-a-Friend terms:
Only candidates who meet the qualifications for an open position will be considered.
The first employee to refer a potential employee is the only referring employee who can receive the reward.
All candidates will be evaluated for employment regarding LEAD policies and procedures.
LEAD administrators will manage any disputes or interpretations of the employee referral bonus program.
All referral bonuses will be paid within thirty days of the referred employee working thirty days and/or completing a project over thirty days.
Normal payroll withholdings will apply to refer-a-friend rewards.
The referral must be the candidate's first contact with LEAD. Former or current employees of LEAD are not eligible for refer-a-friend rewards.
Please see your LEAD recruiter for a complete list of the LEAD network refer-a-friend program terms.
Work with LEAD to Refer your Friends and Benefit
LEAD National is part of the LEAD network, a nationwide recruiting service for construction, industrial, and marine industries. If you are a skilled worker looking for employment with a progressive company that values and respects its workers, LEAD National is right for you! Check out our online job board! And don't leave your friends behind. LEAD's job opportunities are meant to be shared!