Job Seekers Can Count on LEAD San Antonio to Listen and Act
Job hunting can be exhausting and stressful. LEAD San Antonio skilled staffing recruiters will take the stress out of your job search using one of their best assets – their ears!  "We listen to our job seekers to ensure that we are successful in finding the absolute best available skilled trade job for our clients. It is our responsibility to make your job search and the hiring process as painless as possible," says LEAD San Antonio Sales Manager Steve Maspero. LEAD specializes in industrial and commercial construction staffing in the San Antonio and Austin areas.
Steve has been serving the San Antonio skilled trades community for many years and he understands that each craftsman has unique needs and their own job search story to tell. "We hear the challenges job seekers encounter during their search," says Steve.
Challenges for Job Seekers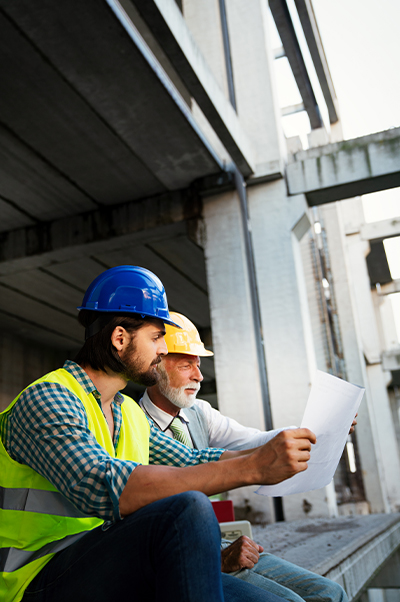 Searching for a New Job is Time Consuming
Job seekers can spend several hours a day completing job applications, sending out resumes and customizing cover letters.
Trade Workers Often Lack an Online Presence or Professional Network
Many tradesmen don't have a social media profile which can be helpful with professional networking.
Job Seekers Face Fierce Competition and/or Company Preference for Internal Referrals
An open job can command hundreds of applications which affects a job seekers chances in landing an interview. Additionally, open positions are often given to people already working for the company through job promotions and transfers, leaving outside job hunters with no chance for an interview or employment.
Some Job Seekers May Not Know Where to Look for a New Job
Many jobs are posted online on various job sites. However, it can be especially challenging to find job postings for a specific niche trade.
A Job Search Can Be Stressful
Anxiety, stress, and a heavy chest are all symptoms a job seeker can experience when the search becomes overwhelming.
LEAD San Antonio Can Help Job Seekers Navigate Challenges
These challenges are mitigated when a skilled trade worker joins LEAD San Antonio. LEAD recruiters have years of staffing experience. Steve says, "Trade staffing is what we do. We have a network of available in-demand skilled jobs through our employer partners and a proven success rate in job placements for our qualified tradesmen. I believe it is our years of expert staffing knowledge in the trades, exceptional relationships with our trade partners and practiced communication skills that advance our continued achievements. We weed out the noise and home in on the specific needs a skilled trade candidate seeks. Whether it's a certain culture or work environment, schedule or wages, or location," says Steve.
Let LEAD San Antonio Find Your Next Skilled Trade Job for You
Steve and his team will help you to find your ideal skilled trade job. LEAD San Antonio offers opportunities as carpenters, electricians, mechanics, logistics, plumbers, skilled warehousing and more in various capacity. Are you ready to leave those job search challenges behind? Call Steve Maspero to learn how LEAD San Antonio will take on the job search stress and get you to work.