LEAD Tampa Bay Recruiters Meet Construction Workforce Shortage Head-On
Staffing is one of the top challenges a company struggles with and in the current climate there is no statement truer than in the industrial and construction industry.
"Construction Workforce Shortage Tops Half a Million in 2023", headlined a February 2023 news release published by the national construction industry trade association, Associated Builders and Contractors (ABC). According to the ABC release, the construction industry would need to attract an estimated 546,000 additional workers on top of the normal pace of hiring in 2023 to meet the demand for labor.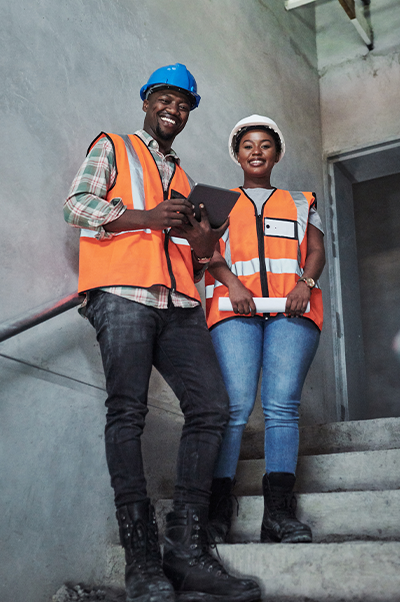 In the press release, ABC's Chief Economist Anirban Basu said, "First, while single-family home building activity has moderated, many contractors continue to experience substantial demand from a growing number of mega-projects associated with chip manufacturing plants, clean energy facilities, and infrastructure. Second, too few younger workers are entering the skilled trades, meaning this is not only a construction labor shortage but also a skills shortage."
"We are at the half-way mark of 2023 and companies are still facing extreme staffing challenges in the industry," says Jason Stephens, managing partner at skilled staffing company, LEAD Tampa Bay. A twenty-year construction industry veteran, Jason is confident that LEAD can make a significant impact with companies struggling to meet their skilled trade labor demands.
LEAD Tampa Bay exceeds client company expectations by recruiting expert craftsmen with its clients in mind. "Our team gets to know our clients through the development of strong relationships. We conduct thorough interviews to help build a client profile that guides us in our recruitment efforts – ensuring we secure safety-minded trade workers with the needed skills," says Jason. LEAD's clients have access to our expansive talented workforce of reliable, experienced employees. "When your business is facing a skilled workforce deficit, you need a staffing company that will help you fix that deficit," says Jason.
The decision to hire a company to help with your skilled staffing needs does not come easy. However, Jason says, "Many of our clients would agree their decision to work with LEAD Tampa Bay was one of the best workforce decisions they have made." In addition to reducing labor deficit, LEAD Tampa Bay's workforce solution strategies afford client companies to meet critical objectives such as:
Complete projects on time and on budget
Control hiring and benefit expenses
Increase productivity
Minimize safety risks
If you are a company faced with finding a talented skilled trade workforce be sure to reach out to Jason and his team. LEAD Tampa Bay recruiters are experts at finding and securing strong working relationships with talented craftsmen, locally and nationwide, through the LEAD network. LEAD Tampa Bay fills positions such as carpenter, welders, plumbers, pipefitters, sheet metal mechanics, and more. "Whether you are in need of one or many laborers, you can depend on our recruiters to help you stay out of a labor deficit with top skilled workers from our extensive trade talent pool," says Jason.
Optimize your success and get started with LEAD Tampa Bay. Call Jason Stephens today at 813-513-0845.