Leadership Development is the Backbone of Frontline Workers and Business Success
Frontline workers who understand leadership skills are often responsible for critical day-to-day operations and can mean the success or failure of a company. "Leadership development is crucial to the success of any company," says Barbara Lopez, regional branch manager of LEAD Corpus Christi, a skilled trade staffing and resource company.
Solid leadership and the continued development of LEAD skilled trade workers is at the heart of how Barbara has made LEAD Corpus Christi a success. "We consistently exceed expectations of both skilled trade employees and the companies we partner with to help meet fluctuating labor demands," says Barbara.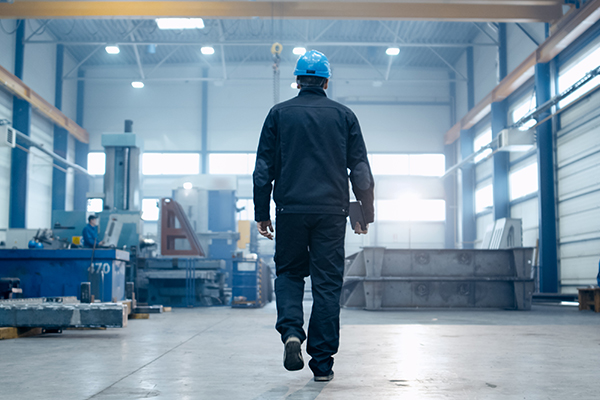 According to the Center for Creative Leadership, leadership effectiveness is the number one concern for all sizes across all industries and around the world – and the reason Lopez believes that frontline workers are the backbone of any company.
Frontline workers are the most intimate with the daily operations and carry a great responsibility for the success or failure of a business. Barbara says, "Investing in the development of your workforce is crucial, especially at the frontline level."
Barbara offers these 5 Crucial Skills that will lead to workers doing their job efficiently and effectively. Frontline employee leaders must be:
Authentic Communicators – carefully choosing your words and actions in addition to being a considerate listener will help you gain the trust of peers and employees.
Adaptable to Change– change is constant; therefore flexibility is key to adapt to shifting demands and priorities.
Doers and Influencers (Achieve and Execute Tasks)– vision is what is at the heart of the doer and the influencer, but follow-through gets the job done.
Inspiring Motivators– there is nothing more valuable than role modeling and motivating workers.
Positive– A positive attitude is contagious and breeds success! The saying, 'negativity breeds negativity' is true and can cost a company to lose the respect of its customers and its workers resulting in a troubled or failed business.
Barbara who has over 15 years of experience in the skilled trade workforce industry and an OSHA 30 Safety Certification says, "The effectiveness with which LEAD operates today is directly related to the effort we put forth in hiring skilled trade workers who exhibit leadership qualities and then enhance their leadership skills with education and training, which includes an annual safety training program. Our efforts to build and strengthen the skills of our workers generates confidence in the ability to meet and exceed the expectations of our clients to accomplish the goals of a project and get the job done."
Barbara and her team of safety certified and human resource specialist recruiters work with companies in the Coastal Bend and surrounding areas to fill positions such as CDL driver (class A & B), general labor, industrial and commercial licensed apprentice and journeyman electrician, concrete crew/concrete finisher, heavy equipment operator, HVAC installer and service technician. Industrial helpers, machinists, mechanics, plumbers, and welders are other positions matched as well as skilled trade professional roles like engineering, project management and superintendent.
Companies seeking skilled trade workers who are leaders in their industry can count on LEAD Corpus Christi for their workforce solutions. Barbara Lopez is just a phone call away and will get you started on your journey to filling open skilled labor positions with ease and the right candidates to lead you to success. Call today, 361-208-7708.