LEAD Professional Addresses Staffing Issues in the Healthcare Industry 
The newest division of LEAD Professional has taken on a daunting challenge: providing staffing solutions for healthcare companies nationwide in a post-pandemic world where well-vetted, high-quality RN's, CFOs, and more are in high demand.
"LEAD Professional chose to focus on the healthcare industry in addition to business professional, IT, and manufacturing, because that's where a high-quality recruiting agency can really contribute to a region's wellbeing, economically and socially, particularly in a time when the healthcare system is strained," said Carrie Mae Berry, Managing Partner and National Sales Manager at LEAD Professional.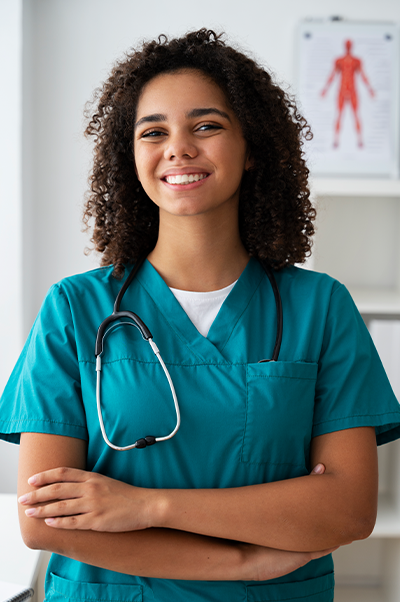 LEAD Professional is filling positions for RN's, controllers, senior accountants, CFOs, HR directors, district managers, radiology technicians and recruiters, offering long-term partnerships with clients to consistently deliver well-qualified candidates who are prepared to meet the demands of the medical industry.
"We're lucky to live in a country with the potential for an outstanding medical system, but our hospitals and doctor's offices will only be as good as the people working there," Carrie said, "That puts a lot of weight on our shoulders. Our partners will be expecting only the best from their employees, and exceeding that expectation is the challenge that LEAD Professional is setting out to meet."
LEAD professional will be onboarding candidates who pass a series of background checks and competence tests to match the right skilled worker with the right client. Like the nationwide LEAD team, LEAD Professional finds great candidates for the healthcare industry through their "mechanisms of service excellence" protocol, a series of onboarding and project completion steps that set LEAD apart from others in the staffing industry.
"It's crucial that healthcare companies having confidence in the employees we match them with," said Carrie, "We use a tried and tested method to find the best employees, and make sure they get the proper training, vetting, and preparation to live up to the valuable investment our clients have made in hiring them."
When there are staffing shortages in essential industries like healthcare, companies that partner with LEAD Professional will be able to specify their needs, and then in close co-operation with LEAD ensure these needs are heard and applied to the personnel search. This tailored approached forms the basis of LEAD's recruiting strategy, and has already delivered trusted staffing professionals to a variety of healthcare companies. Once the candidate arrives on the job site, their recruiting team remains in constant contact to ensure the recruiting strategy adheres to the client's needs as they develop.
"In customer facing industries like healthcare, our clients need to be able adapt to the demands of their clientele. In turn, we need to be adaptable in our recruiting process. Our flexibility in this regard really sets us apart from competing healthcare staffing agencies," Carrie said.
Once the right candidate for the job is found, and LEAD Professional's extensive screenings and verifications are complete, Carrie and her team prepare their new employee to succeed in their new office. This means consulting with the client on travel needs and equipment for the employee, and ensuring day one starts off on the right foot.
"Once our employee arrives at their new office, we are deeply invested in the outcomes of their company," Carrie said, "We deeply appreciate how integral every employee is to a business functioning correctly, and we all have a stake in making sure our healthcare services operate to their full capacity."
LEAD Professional has a remarkable record for finding the highest quality workers for our clients in virtually every industry, specializing in Healthcare, Business Professional, Information Technology, and manufacturing industries with a national geographic reach.
Reach Carrie at 239-398-0874.