Declining U.S. Job Openings Point to Cooling Labor Market
The past few years, the masses were hiring, but now and moving into the next few months, conservatism will take hold relative to hiring permanent positions. 
Vacancies in the construction industry dropped by 65,000 in May. Job openings in the transportation, warehousing, and utility sector declined by 60,000, while unfilled positions in the real estate and rental and leasing industry fell 49,000.
Construction and transportation industries have been identified as among those struggling with worker shortages.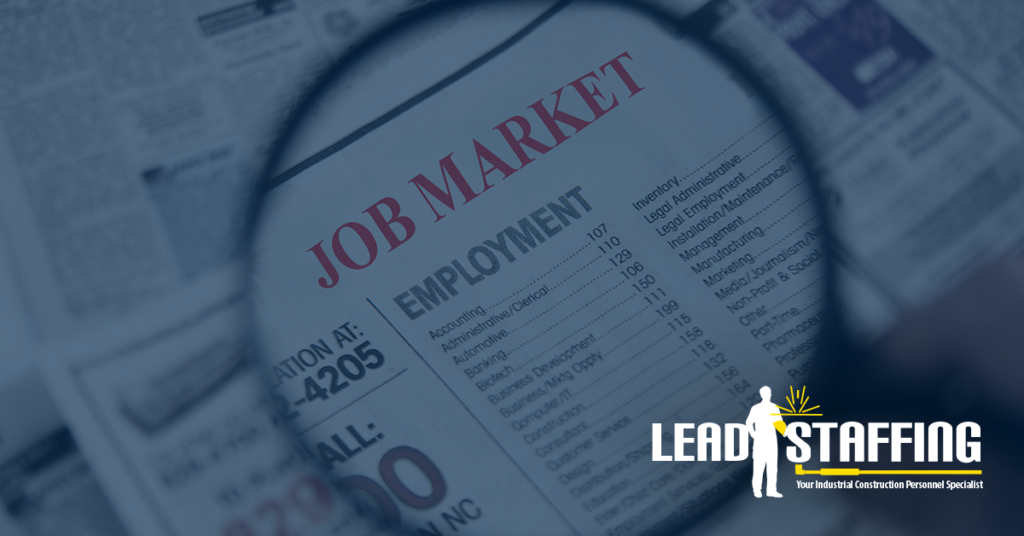 A trend that will start to occur during this idle period is businesses will look to place temp workers. Temp workers are becoming a permanent fixture in an economy where labor competition is fierce, and high-paying positions are scarce.
Many multi-national corporations and well-known brands have saved an incredible sum of money on labor costs by using workers that aren't their employees. FedEx, General Motors, McDonald's, and PepsiCo are just some of the companies to have staffers that work for subcontractors, franchisees, vendors, and others.
Lead Staffing will help your business place temp workers so you are able to move forward with new project opportunities. Using LEAD's flexible workforce allows you to manage overhead costs. Another benefit is scalability when certain times of the year, the demand might be high, and you don't have enough help, as well as other times when work is slower.
For more information on LEAD'S flexible workforce solutions, download our company profile here.
Source: https://www.metro.us/news/the-big-stories/declining-us-job-openings-point-to-cooling-labor-market