A Checklist to Find the Right Skilled Staffing Agency for Your Company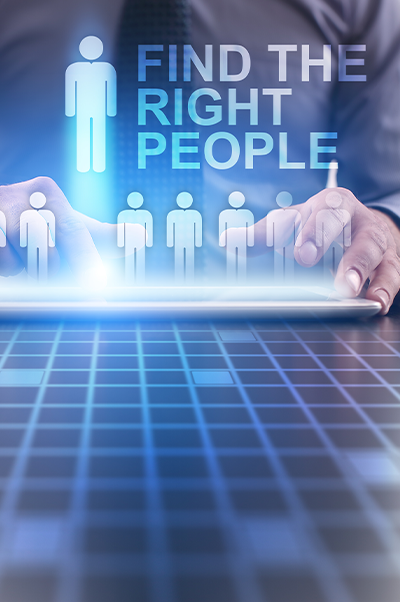 The U.S. workforce is changing as companies fight to meet the high demand for quality workers amidst increased costs in labor and materials. And, with mortgage rates remaining low and construction the highest since 2007, the need to fill the labor gap continues. Jason Stephens, managing partner at LEAD Tampa Bay, says companies can confidently fill their skilled trade positions and avoid excess payroll by using a skilled staffing company. If you can check off the following items on your checklist, you can find the right skilled staffing agency for your company.
Industry Specialty
You want a staffing partner who understands the intricacies of your business and can fully comprehend a company's placement needs for a skilled worker. Whether you are in construction, marine, professional, solar, or other, empathy and a knowledgebase for your specific industry goes a long way in finding the right staffing company to secure the right candidate for your open jobs.
Benefits for Trade Workers
Benefits are important to any worker; a happy employee equals a quality, reliable worker. Not all staffing companies offer benefits, and some provide less than others. LEAD offers many of the desired benefits quality workers seek, including the option to purchase health benefits such as medical, dental, vision, and term life and short-term disability. Also, eligible LEAD employees can participate in a 401k program, paid sick leave/paid time off, as well as a referral bonus program!
Positive Reviews
A thorough investigation of a staffing company's Google business ratings and reviews, career sites such as Glassdoor, Indeed, LinkedIn, Monster, and more, will provide ample evidence of a quality staffing company. Most companies will include testimonials on their company websites. They do this to offer potential clients examples of why they may be a good fit for your business. And don't be afraid to ask for contact information of an existing client so that you can speak one-on-one to gain insight into the staffing company you are considering for your job placements.
Background Checks
Background checks add that extra boost of confidence in the employee placed in a job. Not all staffing companies do background checks on their workers. Jason says LEAD Tampa Bay performs a complete background check and drug screening on all employees before they are hired. Workers should be fully vetted before sent to a company partner as a representative of the staffing company. "Using a staffing company who has not fully vetted their skilled labor workers can cause a lot of headaches for a company," says Jason.
One Connection
LEAD Tampa Bay connects you with one recruiter coordinator as your partner in finding the best available, dedicated quality worker with the skills needed to get the job done. Jason says his focus is on providing LEAD Tampa customers with the manpower they require to complete projects on time and ahead of schedule which lends to a true partnership with clients.
Safety is Priority
Safe practices protect both the company and the employer. When a company partners with an agency, they should be confident that the employee is expertly trained to perform the assigned job in a safe and effective manner. Safety first is a common theme at LEAD Tampa Bay.
If your company is looking for skilled labor with a specialty in construction and industrial workers, LEAD Tampa Bay is ready to fill your short and long-term contracts, permanent and full-time jobs. "When you work with LEAD, you will have the confidence in knowing that your labor force will be fully operational with eager, qualified skilled workers," says Jason. Call us today!