Businesses Rely on Maritime Safety Trained Trade Workers
Working in a shipyard, or on a vessel, involves welding, steel cutting, machinery maintenance and repair, plumbing, electrical work, rigging, and clean-up of chemicals and fuel – to name a few. Many of these activities can be considered at high risk of injury or illness, therefore, require workers who understand maritime safety protocol.
According to Alan Biliti, LEAD Marine sales and recruiting manager, both the staffing company and the company's client are responsible for safety in the workplace. The two companies must work together along with the skilled trade employee to ensure that OSHA requirements are fully met. All workers, whether temporary or permanent, have a right to a safe work environment.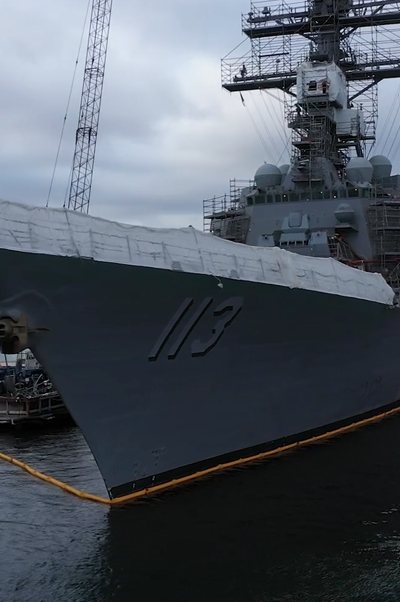 As for businesses using employees from a job placement company, they should also expect workers to be trained in basic safety principles and show competencies related to specific industry trade safety.
When a company partners with LEAD Marine, they can be assured employees placed in a job are not only highly skilled in their trade, but trained in safety procedures specific to the marine industry. LEAD Marine has its own dedicated safety and health professional on staff – Alan holds the designation of OSHA 5402 – Maritime Industry Trainer, for 10- and 30-hour OSHA Safety Training.
A well-trained trade worker should be able to recognize worksite hazards before an injury occurs. Alan says not all companies can be 100% safe, but if properly trained, the worker can help create a safer environment by doing the following:
Confirm that safety equipment, such as a fire extinguisher, is close at hand in the event of an accident.
Clear any obstructions, tools, or other hazards from the work area.
Do not operate machinery or equipment that is not working properly.
Ensure regular maintenance on equipment and follow maintenance schedules.
Maintain safety certification and education.
Report equipment or vessels in need of repair.
Alan says LEAD Marine's mission is to markedly enhance the lives of our craft associates through the forming of alliances with safety-focused, regional and national organizations. A robust safety program is just one of the many reasons maritime companies choose LEAD Marine as their partner to staff open marine positions. As an approved and active vendor to our nation's three largest shipbuilders, LEAD Marine understands the skill demands and safety practices associated with shipbuilding and repair. Call LEAD Marine today to fill your open maritime jobs with OSHA-trained and qualified trade workers.