Why Use a Staffing Company During a Workforce Reduction?
Have you recently experienced a workforce reduction, and now face challenges in meeting production goals and project completion? Whether your company is feeling the effects of the Great Resignation, or had to implement a hiring freeze, a staffing company may be the right solution for you.
"No matter the reason for the reduction in your skilled workforce, a staffing company can help you supplement your skilled labor workers without the high cost of recruiting and hiring," says LEAD New England Managing Partner Dick McLaughlin.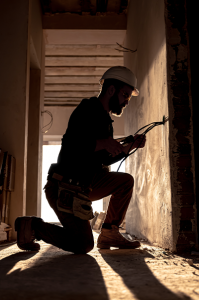 "According to the U.S. Bureau of Labor Statistics, the construction industry could face a shortage of 1.6 million workers in the next six years," says Dick. "LEAD New England is ready to help companies combat their shortages with highly skilled trades people."
Dick, who has been in the staffing industry in a variety of roles for 25 years, has helped companies in the New England area and nationally, to complete their projects on budget. LEAD finds the best skilled workers in construction, industrial, and other trades – specializing in electrical trade workers. In fact, LEAD New England services the top 100 electrical contractors across the six New England states.
Dick explains LEAD New England is an asset to their client companies. "We place quality candidates with our clients who need short-term labor to replace a temporary loss of workers, to meet temporary workforce needs during seasonal spikes and business cycles, and to cover night or weekend work."
Other client businesses have shifted away from a traditional workforce, finding the use of a staffing company like LEAD New England to save time and money. The flexibility of this non-standard work arrangement also is an advantage – allowing a company to avoid employing more staff than necessary during low demand or production periods.
Dick says temporary trade workers can help a company adjust to fluctuations in demand, but he encourages his clients to also consider other alternatives such as adjusting project schedules whenever possible. "LEAD is here to help our clients with workforce solutions to achieve the best available outcome," says Dick.
Dick, known for his win-win-win commitment, adds, "When LEAD New England trusted customers are contemplating a staff reduction and have top performers at risk, we offer to hire them and keep them while the customer sorts out the future and secures their most valuable assets. This added workforce solution provides the LEAD customer flexibility to recover key employees." Although the situation may be unsettling at first, the trade worker appreciates the continued security, maintains a secure income stream and has the opportunity to continue to work on exciting projects. LEAD customers gain increased confidence in the quality of the skilled trades candidates and LEAD New England gets low-cost quality assets to deliver to our customers. "It's a win, win, win for us all," says Dick.
Whether your company project is in need of one journeyman, four electricians, or a dozen helpers, LEAD New England will help you find the best in the industry for your project. Call Dick McLaughlin today at 508-801-3755 to get started in finding the best temporary or permanent skilled worker candidates for you!