Why LEAD Great Lakes is Considered the Premiere Placement Company
Do you want a staffing company that's a cut above its competitors? One with an exceptional national reputation? Look no further. LEAD's core strength and foundation is built on a unique premise within the staffing industry.
What Sets LEAD Great Lakes Apart from Other Staffing Companies?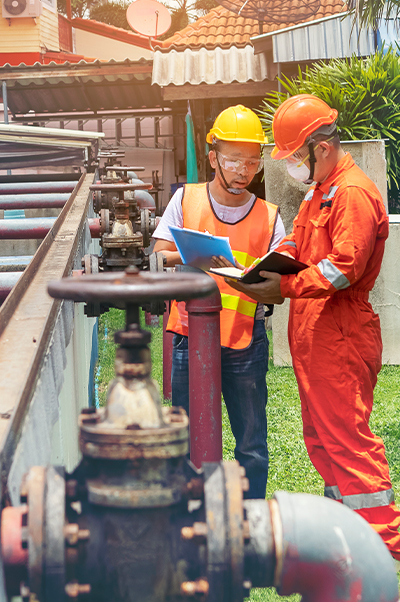 One of twelve LEAD locations, LEAD Great Lakes hand-picks and evaluates all skilled trade team members for placement with client companies. "LEAD's proprietary recruiting methodology and management of our trade network is built to honor our Service Excellence pledge," says Carla Knapp, sales manager at LEAD Great Lakes, specializing in skilled trades, shipyards, manufacturing, and wastewater in the Midwest.
LEAD Great Lakes Employment Screening Process
LEAD Great Lakes employs trade associates who exhibit drive and integrity along with industry skills. Each trade or craftsperson, at a minimum, is screened and filtered according to distinct parameters of the following:
Work Eligibility through E-Verify
New Employee Orientation
Job Specific Credentials
Site Specific Training
PPE Issuance
Review of Application & Work History
Personal Interview
Trade / Skill Verification
Reference Verification
7 Year National Background Check
10 Panel Drug Screen
LEAD Great Lakes Employment Benefits
The average individual tenure of our associates is at least a decade in the skilled trade industries of Marine, Commercial Construction and Industrial segments. We are committed to our skilled trade workers, and retain valued employees by offering them a best-in-class benefit program inclusive of a 401k plan, paid holidays and sick leave, plus multiple options of affordable health care plans.
Carla says LEAD Great Lakes is dedicated to safety. "In fact, LEAD's safety record extends to participation with ISNet World where we earned a 100% score on our Safety Program from the RAVS team." Additionally, LEAD's Experience Modification Rating (EMR) is better than average at .9682. EMR is a calculation used by insurance firms to price the cost of worker's compensation premiums and indicates LEAD is found to be less risky than the majority of other contractors, explains Carla.
Partnership Development Program
Businesses looking for a staffing company to help them with their workforce needs are assured by the supreme customer service they receive from the LEAD Great Lakes team. Our distinctive Partnership Development Program means your team will work directly with a stakeholder – a partner of the LEAD organization. From placement of the ideal candidate to management of engagement, LEAD provides our clients with unique solutions/resources for development of a reliable workforce as well as their cyclical workforce needs.
Contact LEAD Great Lakes, a Premiere Placement Company
Contact Carla Knapp today if you are looking for a premiere staffing company to help you with filling open skilled trade positions – whether your need is a placement in temp to perm, permanent, short term, long term, project-based, and direct hires. Call 414-285-0743.