LEAD Marine Jacksonville Joins the Community in Welcoming Luxury Hotel to the City
The Four Seasons Hotel will be part of the Jacksonville shipyards development project, according to News4JAX, in another sign of the cities thriving construction sector.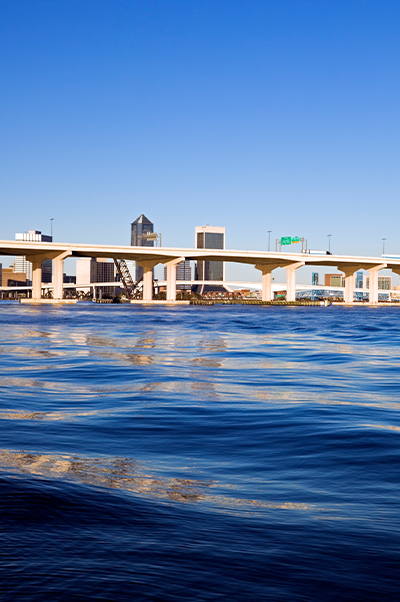 LEAD Marine Jacksonville, which specializes in providing skilled labor to projects similar to the Jacksonville shipyards development project, joins the community in welcoming the news that a new hotel is under construction in the area.
"We're really excited to see this project going forward and to learn that a luxury hotel will be part of it," said Chris Patterson, LEAD Marine Jacksonville Project Manager and Recruiter, "The construction industry is a crucial part of our city and we're looking forward to contributing in many ways to ongoing development."
The Jacksonville Shipyards Development Project will Bring New Employment Opportunities to the Area
The development of the old shipyards location in Jacksonville is helping to create opportunities and jobs in several ways.
"LEAD is very pleased to see Jacksonville continuing to develop on a positive track," Chris said, "The new hotel and other facilities will help attract people to our city which will bring in jobs and other opportunities."
While LEAD Marine Jacksonville is not directly involved in the project, the metaphor of a rising tide lifting all boats is applicable when large construction projects get underway, as the new hotel brings attention to Jacksonville as a city that's open for business.
In a growing city like Jacksonville, having a trusted staffing partner in the skilled trades is an invaluable resource, and Chris and his team have been contributing to a variety of marine and industrial projects across the branch's geographic reach, while cheering on other developers along the way.
"We're so thrilled to see projects like the old shipyard going forward, because projects like that are what LEAD Jacksonville exists for — anything that improves our city, helps grow our economy, and brings quality jobs to our town is a win for us all," Chris said.
Staffing Skilled Trade Workers in Jacksonville, Florida
LEAD Marine Jacksonville has been providing skilled workers for a variety of projects in the city, regularly filling positions for structural welders, fitters, riggers, machinists, carpenters, marine electricians, pipe welders, and entry level opportunities, with a geographic reach of Florida, Hawaii, San Diego, Seattle, Virginia, Wisconsin, and nationwide.
"We hope the shipyards project and the new Four Season's hotel will be part of a continuing surge in development for Jacksonville," Chris said, "We're prepared and excited to be a part of this city's growth."
LEAD Marine Jacksonville's Employee Screening Process
The skilled workers LEAD Marine Jacksonville provides undergo a rigorous screening process that ensures Jacksonville and the broader geographic reach served by LEAD receive only the highest quality candidates.
"We take our role in the development of our city and all of the areas we serve very seriously," Chris said, "We know that each project our client's trust us with will be serving an integral role in the broader economy and that there is no room for error, and so our onboarding and management throughout the project reflect that level of responsibility."
This screening process includes a hand-tailored approach to finding the client's ideal candidate, a recruiting strategy based on these specifications, implementing these needs in the search for the right person, sending the candidate through a series of competence tests and verification procedures, and maintaining close contact with the candidate throughout the project to ensure its success.
"When we see big projects underway like this hotel, it's a reminder that we're in a very high stakes business and calls us to bring our A game to the office and the jobsite every day," Chris said, "Our mechanisms of service excellence and the ethos of the LEAD team as a whole are all about helping everyone on the team show up for work every day and treat their job for what it is: an essential part of the success of our entire city."
Contact Chris and his team at 904-463-5023.