What Does Recruiting Look Like Today When People are Recreating Themselves?
When Jennifer Peavy, Branch Manager of LEAD Pinellas, joined the company after nine years in the staffing industry, nobody was aware that a major workforce disruption was about to reshape the world, and that masses of people would be resigning from their jobs and retraining for other careers. As the pandemic changed the working world, Peavy understood that she now had a situation to solve: with so many people retraining for new careers, leaving old ones, and in general recreating themselves, what was LEAD Pinellas going to do to rise to the challenge?
Recruiters Are Facing Unprecedented Changes within the Workforce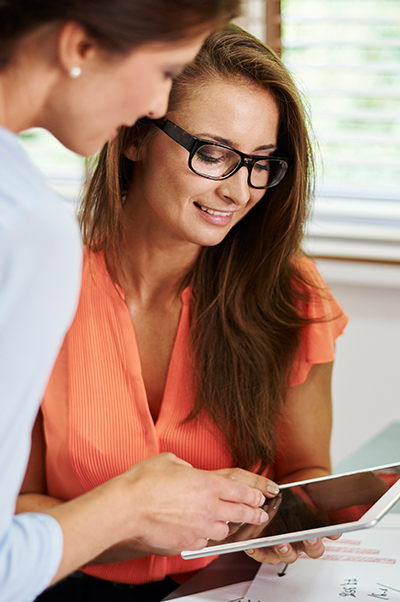 "We saw unprecedented changes in the last two years," Peavy said, "and we were lucky that we had been set up for success in meeting these challenges by our workplace culture that was really perfectly suited for adapting to individual's needs and their changing situations."
Led by Peavy's focus on strengthening relationships between LEAD Pinellas and every individual who interacts with their company, the LEAD Pinellas branch doubled down on their commitment to meeting their workers needs when matching them to the perfect job.
"The changes people are making in their lives is really a huge opportunity for the industries we provide staffing solutions for," Peavy said, "we put all our focus on staying up to date with the numbers on how many people are retraining in each of the different types of jobs we often fill, and that allows us to be always ready with the best possible matches for our clients."
LEAD Pinellas Screens the Changing Workforce to Always Find Staff Committed to Safety and Quality
Clients of LEAD Pinellas regularly try to fill positions for electricians, plumbers, welders, and more, and these highly skilled professions require workers who have gone through extensive training. In an era when people are recreating themselves, retraining and redirecting their lives, there can be a lot of new workers on the scene. LEAD Pinellas prioritizes safety at all times, and takes extensive measures to ensure that every position they fill is being staffed by the skilled tradesmen that have all the required safety certifications and who undergo an extensive screening process.
"In addition to the opportunity of a changing workforce, these times also require the staffing industry to elevate our safety game," Peavy said. "Everyone who works with LEAD Pinellas, as well as LEAD locations all across the country, go through a drug screening, an E-verification process, a seven-year background check, and we also fulfil any other specific requests our clients make when ensuring they're getting the best and the safest workers for their projects."
Jeremy Reask, Project Coordinator at LEAD Pinellas, added, "through eight years of experience in recruiting, I've seen how people are recreating themselves more than ever. We've always had our employees and our clients as our number one priority, and this changing landscape is just one more opportunity to really invest in our people."
The job of finding the right skilled worker for the high-stakes projects clients come to LEAD Pinellas to complete requires a rigorous and efficient Project Coordinator, but the last two years have shown the flexibility that Reask is also required to have in the role, and for success in the staffing industry in general.
"I am constantly being challenged in the best way," Reask said, "and one of my favorite experiences in this industry is finding the promising workers who are naturally skilled at what they do and seem to have been born to be a mechanic. That's one of the great things about a workforce that's changing, you see people coming into professions they were really supposed to be in all along. It's one of the pleasures of this job to meet people like that."
Communication is the Key to a Successful Recruiting Strategy
The keystone holding everything together is communication. Peavy found in her time as LEAD Pinellas branch manager that her experience in the customer service industry had prepared her to execute successfully one of the all-important pillars that every great company is built on:  excellent communication.
"Today more than ever it holds true that communication is key in everything we do," Peavy said, "with every new project we contribute to, we approach it first and foremost as a relationship between people who need to be treated right."
The core of LEAD Pinellas business is the relationships formed in the staffing process, and it takes a team with a human touch to fit the perfect projects with the perfect people. Meet the extraordinary team at LEAD Pinellas: 727-219-2602.