U.S. Labor Shortage May Be Here to Stay
The skilled labor shortage is expected to last several more years. The Wall Street Journal noted 22 of 52 economists said they believe that labor participation would never return to its pre-pandemic level. Companies such as LEAD Tampa are helping skilled trade businesses keep their projects running. "We have high expectations for our skilled trade workers because they are the driving force behind LEAD Tampa when customers call on us to complete their projects on time and within budget," says Jason Stephens, LEAD Tampa Managing Partner.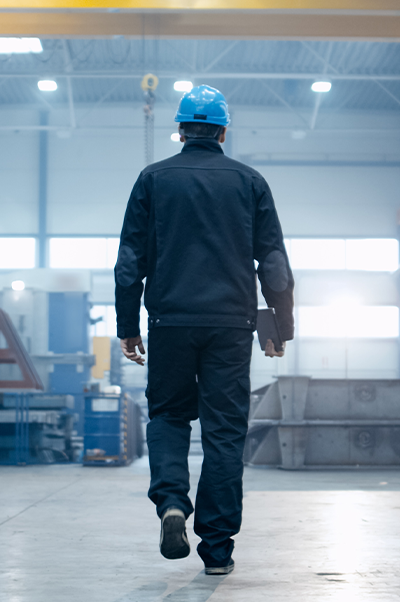 In the Tampa Bay area, LEAD's qualified skilled trade workers have extensive experience in their particular trade. "We make a determination of their skill level based on the amount of specific job experience they have as an electrician, duct mechanic, plumber, pipefitter, welder, carpenter, etc.," says Jason who has great success matching Tampa Bay businesses with quality skilled workers.
The pandemic has left many workers to reassess their career choice. In a recent Indeed survey of about 1,000 people who "voluntarily resigned from at least two jobs since March 2020," 92% said "the pandemic made them feel life is too short to stay in a job they weren't passionate about." In addition to being in a job or career they like, many workers are looking for a job they are passionate about, has greater flexibility, and enhanced career opportunities.
To help Florida companies manage the skilled labor shortage, The Florida Department of Education, with the help of partners in education, business and industry, and trade associations, launched Florida's Workforce Education, Get There initiative. With 17 career pathways to choose from, high school and college students gain real-world, hands-on experience in addition to the academic skills required to be successful in the trades. The affordable programs through The Get There initiative are an excellent alternative to individuals looking to change careers or reimagine their future.  And, one of Florida's answers to the skilled labor shortage.
Training programs are a great way to learn the basic skills and gain real experience and can be completed in a year or less to get you started on your way to high-wage potential. "LEAD Tampa is an excellent option to skilled workers who are looking for temporary or permanent industry jobs, whether they are veteran skilled workers or recent skilled trade program graduates and starting out in a new career," says Jason.
Although many experts anticipate labor shortages to continue, there are programs, such as the Get There Initiative and companies, like LEAD Tampa, that are working to lessen the shortage.  Any business experiencing skilled labor shortage and need to fill vacancies fast with qualified workers can be confident their projects will continue when they call Jason Stephens at LEAD Tampa.