The Benefits of Hiring Local Outweigh Perceived Advantages of Using Traveling Hires
With so much changing in today's labor market, making the decision to bring on an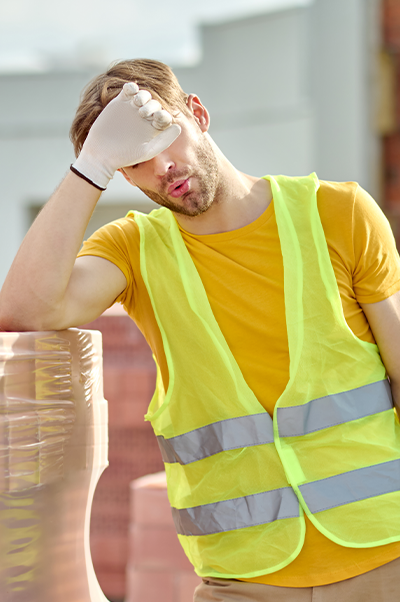 employee from a local staffing agency versus bringing somebody in from the outside can be tough, but there are a lot of great reasons to stay local that avoid some of some serious drawbacks of relying on traveling hires.

One of the primary benefits of hiring local skilled trade workers is the connection they feel to their community, and with it the direct investment they have for a job done well.  Local hires are more likely to care about the outcome of their projects when it's their friends and family who will be turning on the light's they've worked so hard to install, and this brings with it a source of pride in one's labor that's difficult to replicate in traveling workers.
"At LEAD New England, we pride ourselves on our quality workmanship and attention to detail, and a win-win-win philosophy for our clients, our employees and our company, and one of the main way's we're able to cultivate strong partnerships that lead to success is through attention to the community and local hires," said Dick McLaughlin, LEAD New England Managing partner.
Hiring traveling workers comes with a variety of drawbacks that Dick, after 25 years of experience in the staffing industry, has learned to avoid. One of the biggest drawbacks is how much less one can expect a traveling hire to care about the community they are involved with. No doubt they will still care about their craftsmanship and their job, but connection to the community is the X-factor that really sets apart a great worker from the merely competent.
There can also be payroll complications. Depending on where the workers are coming from, different tax laws and regulations may apply that lead to more time-consuming paperwork and administrative tasks. These can lead to costly delays.
Lastly, the degree of traveling difficulties rises the further away a traveling hire comes from. These include finding suitable accommodations for a team of workers, adding to the overall cost and complicating the workday. For the travelers themselves, being disconnected from their support networks can be emotionally taxing, and decrease productivity and morale, impacting the success of the client's project.
"Overall, we've found the benefits for hiring local skilled trades people vastly outweighs the any benefits that might appear to come from hiring traveling workers," Dick said.
LEAD New England specializes in the electrical trades and regularly fills positions for electricians, journeymen, apprentices, helpers, equipment operators, lulls, skid steers, pile drivers, and hoisting cranes, as well as office personal and direct placement services including accounting AR/AP estimators, project managers, foreman, and field superintendents, with a geographic reach around the northeast region from New Jersey to Maine.
"Because we fill a variety of important positions in a variety of roles, each of which require different equipment, and often for a variety of different projects for different clients, our team really appreciates the importance of close coordination with our clients and our candidates, because so much of a project's success relies on clear communication and an organized team," Dick said, "We're really proud at LEAD New England that we're able to adapt client by client for a variety of different roles, and in a variety of different locations."
Dick and his team have an established record of exceeding their clients' expectations in a variety of ways, from the strength of the candidates record that is ensured through leads rigorous onboarding process, to the follow-through from day one through to the project's successful completion.
"Once you've been in this business for as long as I have, you slowly get better at anticipating the requirements for certain types of jobs, and I've found my experience to be useful in a number of different ways," Dick said of his 25 years in the staffing business in a variety of different roles, "With that said, every project requires an individual approach, and I'm really proud of the way my team has been able to approach each client and each new project as unique."
Reach out to Dick and his team at 508-801-3755.