LEAD Marine San Diego Proudly Introduces Mario Cortez, New Recruiter
LEAD Marine San Diego is proud to introduce their latest recruiter, Mario Cortez, an experienced business leader with deep roots in the San Diego community and a personal connection to the industries LEAD Marine San Diego provides skilled trade workers for.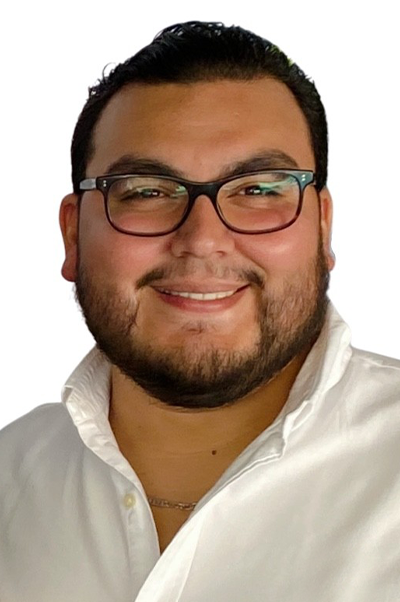 "My dad used to work in the NASSCO shipyard here in San Diego," Mario said, "So it kind of feels like a full circle moment where now I can give back and help staff the community that helped my family."
Mario's past business and education experiences have all been oriented towards serving the community, first as a nursing student at SDSU and then as a co-owner of a superfood café in "America's Finest City" (yes, San Diego).
"I always enjoyed the feeling of being able to employ people," Mario said of his time running his café, "So I decided to venture into recruiting."
Mario will be joining a thriving and essential component of the San Diego economy in a role of great responsibility. LEAD Marine San Diego provides skilled labor in tough-to-fill positions that keeps the area's maritime industry one of the most important shipyard and shipbuilding locations in the country. Mario and his coworkers at LEAD San Diego will be filling positions from general laborers to pipe fitters, marine electricians to structural welders, with a nationwide geographic reach, providing skilled labor to projects that large parts of the maritime economy depend on.
"We're really excited to have found Mario," said Alan Biliti, Marine Division Account Manager for LEAD San Diego, "He's coming from a background that's deeply involved in the community we're serving, with personal experience of how much these shipyard jobs mean to the community. On top of that, he's a great person with a wide variety of working experiences that will really serve him well in this challenging and demanding role. We couldn't be happier that he's coming on board our team."
The Right Background for the Job
As a recruiter Mario's past experience will be put to good use.
"Mario's taking on a job that requires an understanding of the role we play in our community and the lives of the people who trust us, both our clients with the employees we send them, as well as these employees themselves," Alan said, "There is a lot riding on getting these matches correct and it takes someone like Mario who has tried different things in his life while building from that bedrock of connection to the community to really excel at the art of successful recruiting."
LEAD Marine San Diego prides itself on delivering candidates to their clients who often go on to permanent positions with these clients, and so the role of recruiter goes far beyond the specifics of any given job: a LEAD recruiter is a crucial part of the company's highly respected brand name that clients rely on to fill vacant positions in the most efficient way possible.
Mario's personal experience and business skills will be complimented by a company-wide framework for successful hiring called LEAD's Mechanisms of Service Excellence. This multi-step hiring program will help Mario always ensure he's bringing the best employees possible onboard, utilizing a sequence of background checks, skill certifications, and various screenings to help find great people. These Mechanisms of Service Excellence will assist Mario in finding the best people for the job but also goes far beyond just the recruiting process: LEAD works closely with employees from day one until the job is done, offering close coordination between LEAD, the candidate, and the client on the jobsite to be able to immediately assist with the project's success.
"I'm looking forward to implementing LEAD's Mechanisms of Excellence in my recruiting strategy to get the best possible outcomes for our clients," Mario said, "It's the industry standard for good recruiting methods and it's an exciting opportunity to learn from the best about the challenges and opportunities of being a great recruiter."
LEAD Marine San Diego focuses on filling positions in the Industrial and Marine industries. It's geographic reach ranges from Virginia, Florida, San Diego, Wisconsin, Seattle, Hawaii, and Nationwide. In addition to those listed above, the location regularly fills positions for pipe welders, riggers, ship fitters, ship mechanics, ship superintendents, and specialty welders.
Reach Mario, LEAD San Diego's newest recruiter at 619-468-2372.