Supply Chain Issues and Layoffs Continue to Lead to Fragile Economy
Mass layoffs at companies nationwide and continued supply chain issues suggest the workforce will remain volatile going into the second half of 2023. Jennifer Peavy, Branch Manager at skilled trades staffing company LEAD Pinellas, says the Bureau of Labor Statistics shows job growth is fluctuating with 209,000 new jobs added in June, nearly 100,000 less than in May. The unemployment rate fell 1%. And, while the labor market is slowing compared to the first quarter of 2023, it remains strong, which is what prompted the Fed to raise the interest rate again last week. The Fed hopes to slow inflation and we can expect the rates to be raised again in the near future, says Jennifer.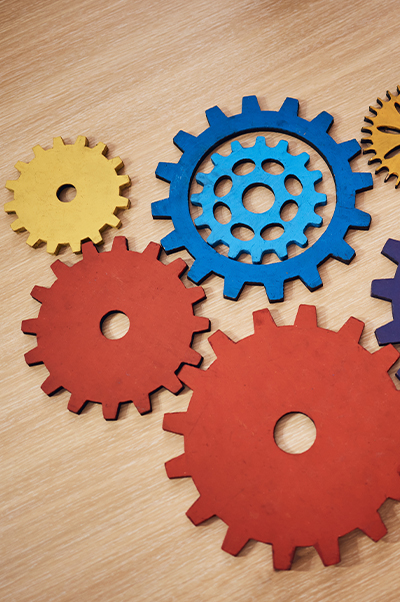 Fed Chair Jerome Powell, at a July 26 news conference, acknowledged the process of lowering inflation to the Fed's 2% goal "has a long way to go," and noted the Fed also wants to bring supply and demand in the economy and labor market into better balance.
Jennifer says resolving the supply chain issues will positively impact the markets. "Since the pandemic, supply chain issues have improved, but we're not close to the pre-pandemic state," says Jennifer. The lack of the distribution of some materials is still impacting construction projects throughout the U.S. with most of the challenges in the electrical utility and natural gas segments. Additionally, a shortage on cement and machine parts persists, causing delays in infrastructure projects.
"And, just as we are making slight improvements in the supply chain, the potential UPS labor strike will cause chaos," says Jennifer. UPS moves an estimated 6% of total U.S. GDP. A strike will cause a significant disruption to the supply chain in the U.S.
The uncertainty of day-to-day operations is where Jennifer and her team come in to save the day. LEAD Pinellas works with companies in need of skilled trade laborers at a moment's notice. "Our company clients rely on us because they know they can count on finding the right fit with our large talent pool of skilled workers," says Jennifer. LEAD Pinellas specializes in commercial construction and skilled trades staffing on the central Gulf Coast of Florida including Clearwater, Largo, Pinellas County and the Tampa Bay region.
"We are adapting. The way we work and do business in all sectors is changing," says Jennifer. She refers to a recent Reuter's article (Chicago, May 17), that stated companies are investing in everything from technologies to track the movement of goods to robotics and artificial intelligence to improve results. "Changing the way we manage the supply chain is a good thing and will bring new jobs into the economy. Some people worry that jobs in the trades also are being replaced by new tech. Sure, some tasks performed by skilled workers may eventually be phased out, but the jobs will always need the trade experts for quality control and management," says Jennifer who understands the importance of maintaining operations while managing costs and labor.
"We help fill the staffing gap so that our partner companies can complete their projects. Our team can be an extension of a company's hiring department, especially in these times of uncertainty," says Jennifer. Companies in need of workers aren't the only ones who benefit from the experts at LEAD Pinellas. Trade workers also can rely on LEAD Pinellas to help them find a job. Craftsmen seeking good solid employment will find their perfect match with Jennifer's team of recruiters. Positions regularly filled include electrician, 6g pipe fitter, plumber, sheet metal mechanic, welder, and more. LEAD's matching and onboarding systems have proven to be fruitful for companies and job seekers. Reach out to Jennifer Peavy today to learn how you can get started. Call 813-460-5006.