Employees' Voices are Heard Here at LEAD National
For the past ten years LEAD National has been supporting clients with high quality, well-vetted candidates for essential skilled trade positions, and one secret to success is ensuring employee's voices are heard from the onboarding process to the start of the job.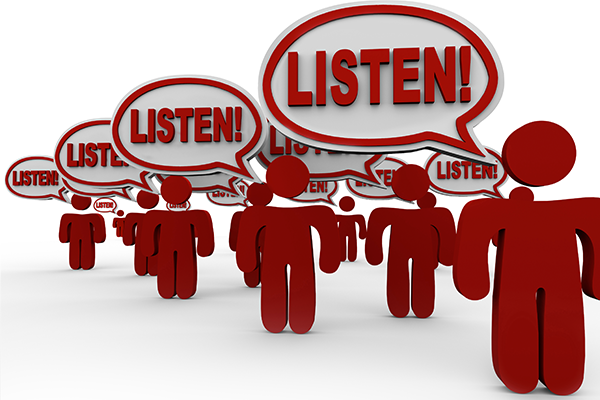 "LEAD National has been proud to contribute great workers to the LA Basin and Southern California regions, but we're equally proud that we've managed to do so while fostering an environment where all employees' contributions are recognized," said Aaron Taylor, LEAD National Managing Partner.
Joining forces with LEAD National offers a long-term partnership with one of the staffing industries leading brands that consistently delivers well qualified candidates who are trained and prepared for the demanding challenges of the skilled trades.
"The positions we regularly fill include some of the most demanding and important trades, from welders to electricians, so that puts a tremendous weight on our shoulders to listen to the workers who know there job best. They will be the first ones to identify safety issues, and they know the most efficient way to accomplish their task. We want to deliver the best employees to the jobsite, and to be at their best, employees need to be heard, so we make that a priority," Aaron said.
This starts with the onboarding process LEAD National has honed through a decade. Matching skilled workers with the right client takes a lot of back and forth, and to successfully complete this challenging, demanding process Aaron and his team run every candidate through their "mechanisms of service excellence" protocol.
"The LEAD onboarding process is a crucial component of our success, and an opportunity for us to really hear what our potential employees bring to the table," said Raymond Paz, LEAD Sales Representative- Southeast Division, "It's a tried and tested method of finding the best employees most suited to the job. Because proper training, vetting, and preparation is essential to preventing injury and producing the best candidate possible, we need to have confidence that our potential worker understands their role in our clients' success, and that all starts with a dialogue."
During the onboarding process, clients specify their needs in close co-operation with LEAD to ensure these needs are heard and applied to the personnel search. Communication then becomes essential with new team members to ensure the right match is made. The recruiting team remains in constant contact with the client to ensure the recruiting strategy adheres to the client's needs as they develop, and this also means communicated with the candidates constantly.
"Once an employee has been successfully onboarded, they become a vital voice in ensuring the project is completed safely and on schedule," said Aaron, "We look for employees who are constantly up to date on industry standards, and who want to do the best they can because they know how important their trade is to our society."
Once LEAD's extensive screenings and verifications are complete and the perfect candidate has been found, LEAD prepares their employee to succeed on the job site. This means consulting with the client on travel needs and equipment for the employee, and ensuring the client meets their new worker on day one with full satisfaction, and it also means ensuring the employee feels fully equipped and ready to work.
"One of the most important things LEAD National does is make sure our employees arrive in their new job feeling secure, safe to work, and that they have somebody they can reach out to if need be," said Raymond, "We stay in consistent contact with our employee as they settle into their new environment, and make sure we are doing everything right to contribute to our clients' success."
LEAD National regularly fills positions for Electricians, Mechanical Techs, Plumbers, Millwrights, Welders, Pipefitters, Machinist, Equipment Operators, Carpenters, Concrete Finishers/Formers, Foreman/Superintendents, Safety Supervisors, Skilled/Unskilled Laborers and more, with a National footprint.
Talk with Aaron and Raymond at 888-929-0213.