Summer Construction Heats Up in the Classroom
Summer is the Busiest Time for Construction in Schools
Although the hallways are barren and the classrooms empty of children and teachers, construction workers move in and out of schools through the Tampa Bay region preparing for the upcoming fall term.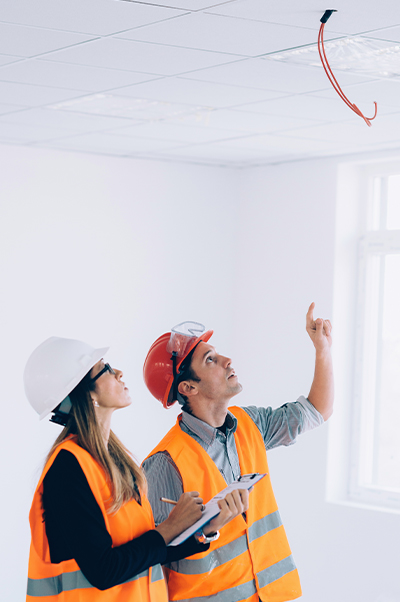 In addition to general maintenance and repair work at all the county schools, major repairs and renovations began this summer on 20 Hillsborough County schools. Jason Stephens, LEAD Tampa Bay Managing Partner says, "There is plenty of opportunity for skilled workers to secure employment in construction. Hillsborough County is specifically busy with construction projects at the schools and contractors need additional manpower in entry level and skilled positions."
Jason says he is placing workers in a variety of roles. The scope of projects ranges from the installation of a new digital sign or sunshades to remodeling, repair and renovations.
Installation of new air conditioning systems and fire alarm control systems, telephone/intercom system and public address system replacements, elevator maintenance, casework and cabinetry are among the many types of projects planned this summer. Others include maintenance of electrical main panels, roofing, and more.
Hillsborough County Schools Construction Plans
In addition to summer projects, the future building of Hillsborough County schools is aggressive. Addison Davis, Superintendent of Schools for Hillsborough County Public Schools (HCPS), is planning to build 15 new schools in the next 18 years.
Davis' lofty goal for the nation's seventh largest school system is necessary due to the expected increase in population growth in the Tampa Bay region. According to the Tampa Bay Economic Development Council by 2026 (2021-2026) Hillsborough County's population currently 1.5 million, is projected to grow 8.6 % – more than the Tampa MSA (Metropolitan Statistical Area which includes Hernando, Hillsborough, Pasco and Pinellas counties), state of Florida and the U.S.
"It remains to be seen whether the 15 schools will be completed as planned. Concerns regarding the increased cost of building materials due to recent inflation, up near 20 percent in the last year, according to the U.S. Bureau of Labor Statistics, and supply chain shortages may disrupt Davis' plan," says Jason. "Skilled workers will have more than enough opportunity for steady work in the Hillsborough County and Tampa Bay region with the construction of new schools, even if it's less than the original 15 planned. Plus, new commercial and residential building throughout the region continues at elevated levels."
Seeking Employment? Contact LEAD Tampa Bay
Jason encourages construction workers, electricians and other skilled workers seeking job placement this summer to call him today at 813-513-0845. Or, if you are in the area – 3401 W. Cypress Street, Suite 102, in Tampa, stop by for a chat and learn how easy it is to get started and get you to work!