LEAD Corpus Christi is Ready to Help Place Skilled Trade Workers as the Industrial Construction Industry Grows
With industrial construction continuing to grow in the years ahead, LEAD Corpus Christi is carefully following the trends and ready to make the most of what is expected to be another productive decade for the industry. LEAD Corpus Christi prides itself on being the foremost partner to the skilled trade workforce.
"We're always keeping a close eye on where the industry is headed and how we can best serve our clients," said Barbara Lopez, LEAD Corpus Christi's Regional Branch Manager, "and we're ready to make the most of the coming growth in industrial construction."
According to Research and Markets, a market research store, the construction industry as a whole is set to grow by 8.8% in 2022. There is a rising demand for warehouse space fueled in part by online retailers expanding their storage capacity, and that means it will be more important than ever for companies to be matched with the right labor force.
"That's really where we come in," Lopez said, "LEAD Corpus Christi regularly fills positions ranging from general labor to specialized, highly trained professionals, and companies will be looking to fill all of the above as demand rises in an already tight labor market."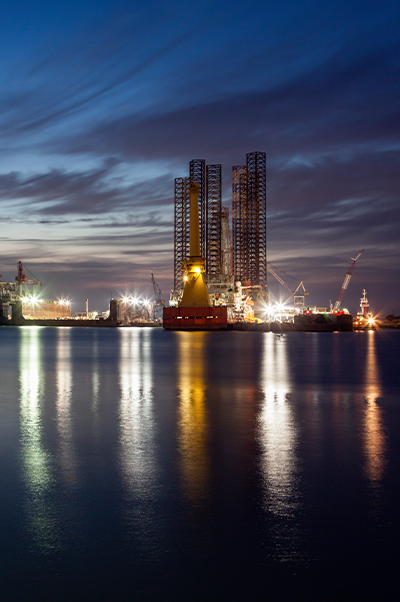 LEAD Corpus Christi is perfectly situated to respond to the coming period of growth and the staffing opportunities that will bring to businesses. While LEAD Corpus Christi's specialties are industrial, commercial and marine construction, oil and gas, refinery contracted positions, and commercial skilled craft trades, the branch draws on the nationwide network of LEAD expertise to deliver with all variety of staffing solutions, and is growing largely in our National Oilfield Business Partnerships, with the largest spikes this summer coming in Texas, Oklahoma, Colorado and New Mexico.
"Getting the right staff for the right project is critical for a project's success, and we've been delivering on that front year after year, and we're going to keep excelling," Lopez said.
LEAD Corpus Christi Finds the Right Staff in a Tight Labor Market
"In the current labor market, it's more important than ever to know your being matched with safe, reliable workers. All the personnel coming through our branch are safety certified and work with Human Resource Specialists. Our entire branch has OSHA 30 hour Certification and our National offsite Recruiter has OSHA 10 hour, so an attitude of safety first is a big part of who we are," Lopez said.
The construction industry remains short of skilled labor following the economic turmoil of the past two years, as well as general trends dating back to the 2008 financial crisis, and LEAD is part of the solution for companies trying to fill new positions from a limited labor pool.
"The labor problem remains acute for the industry," Lopez said, "before the pandemic construction job openings totaled about 60,000, and as of this spring about 381,000 positions are still vacant. That's a problem that's going to require working together to address."
The reasons behind the labor shortage are varied, but several key indicators are signaling improvements in the near term, in particular an uptick in students choosing to study in the trades in community colleges, which can often lead youngsters to construction employment later on.
The U.S. Bureau of Labor Statistics projects that construction and extraction jobs will grow 6 percent by 2030, as overall economic growth creates demands for new factories, roads, and warehouses. With a median annual salary of $48,210 in 2021, construction work will continue to be a good way for many Americans to make a sturdy living, and while companies should keep their labor challenges front of mind, there are reasons to be optimistic about the workforce in the years ahead.
Partner With LEAD Corpus Christi
LEAD Corpus Christi boasts 92% temporary to permanent placements after the employee meets their agreed hours, and 90% of first-time fill orders are accurately matching the right person to the right job on the first try. This is all made possible by a team that takes the time to understand each client individually and what their needs are, and based on their individual requirements screens only the applicants that will be best suited to the clients.
Barbara Lopez and the whole LEAD Corpus Christi team wants your project done right; how can we help build your dream team? Let us know what you need at 361-208-7708.