Generation T Gaining Traction and Changing Minds
A national movement is underway and gaining traction to change the minds of Americans when considering their career path. In 2019, to combat the negative perception of blue-collar skilled-trades, Lowe's, the American retail company specializing in home improvement, launched Generation T.
What is the Generation T Movement?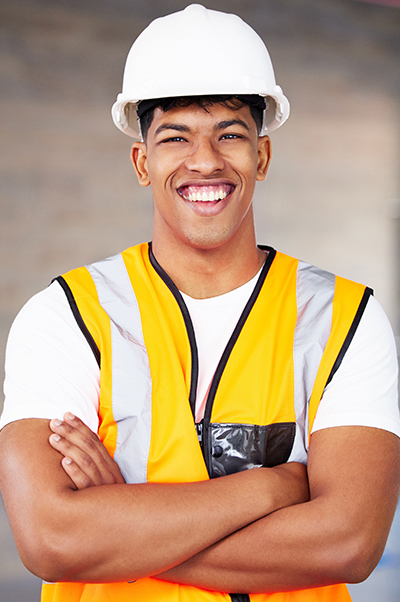 "The Generation T movement's main objective is to rebuild the trades in America. Championed by Lowe's, but supported by more than 80 national brands, the Generation T movement is a rallying cry to help redefine success in America," says Carla Knapp, sales manager for LEAD Great Lakes, a skilled trade staffing company that supports the Generation T movement.
"The digital-first, national movement aims to change the perception of the skilled trades and grow the workforce," says Carla. It's not easy to change the minds of people. However, social media and digital storytelling are helping the movement. By 2028, there will be more than 3 million openings in the skilled trades. The Generation T movement is hoping to lessen the impending workforce crisis caused by The Great Resignation and a lack of new workers trained in skilled trades.
According to the Generation T website, wearegenerationt.com, supporters plan to gain attention and succeed in changing the minds of many Americans by doing these three things:
Rallying a national audience to help promote or join the trades.
Connecting people to apprenticeships, training, and trade-related programs in community colleges.
Bringing shop classes back to target cities.
Collaborative Efforts are Fueling the Growth of the Generation T Movement
The movement is growing with collaborative efforts. High schools are reintroducing skilled trades by adding woodworking, auto mechanics, and general maintenance courses to their curriculum. And colleges across the country are partnering with industries to provide skilled education and developing apprenticeships that help promote the opportunity to earn while you learn and build a future in a trade where you can earn a respectable wage and have good job security. Many skilled trade workers get their start through on-the-job training or a structured apprenticeship program.
The launch of the Generation T movement also included the development of an innovative online jobs platform to connect workers to businesses who will provide training in a trade.
Contemplating a Career Choice or Career Change?
Carla encourages anyone contemplating their career choice to consider the skilled trade industry as a viable option. She also suggests visiting your local college career services department to learn about the variety of industries and to take a career assessment test to help you identify a path best suited to your interests and abilities.
Looking for Work in the Skilled Trades? Contact LEAD Great Lakes
Whether you are new to the trades or have experience, Carla Knapp and her team are ready to get you to work in the Industrial, Renewable Energy, Marine and Commercial Construction industries throughout the Great Lakes region. Call Carla at LEAD Great Lakes today to learn how you can build your successful future in the skilled trades.