Project Focus! Town Hall Building- Seattle, Washington

The Town Hall Project is a historical renovation of the Seattle Town Hall building. Structural is being kept intact, however the inside is going through a full renovation. We've done demo and re-frame and will continue to be there through finish. This has been a great job to be involved in given the historical significance it has in our beautiful City of Seattle.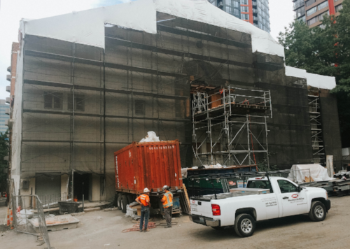 Lead Staffing employee, Michael Covello, is seen pictured here on the job site. Jesse Knapp is also working on this job as well. Great job guys!