National Safe + Sound Week 2019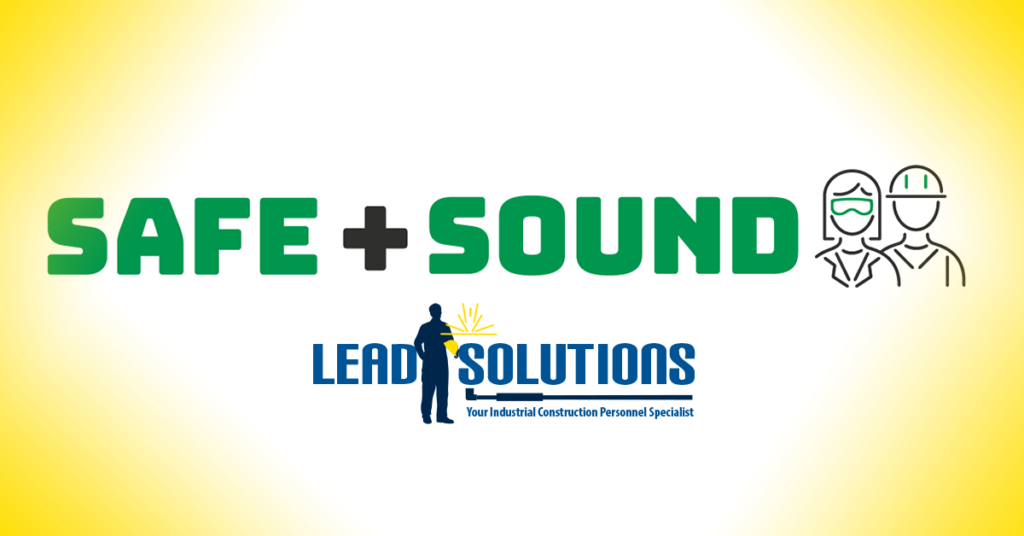 Join the Occupational Safety and Health Administration (OSHA), Lead Staffing and many other organizations nationally celebrating the Safe + Sound weeklong event taking place August 12-18, 2019.
According to OSHA, more than four million employees suffer from work related injuries and more than 4,000 die EACH YEAR. These catastrophes not only hurt the business and their reputation, but also families and communities. Safe + Sound week encourages organizations to implement safety and health programs to prevent these incidents from happening.
Safe + Sound recognizes organizations for their successes with work safety and health programs. Safe + Sound also provides information and ideas on how to continue improving the safety and health standards of organizations. Health and safety programs are put in place to prevent injuries and illnesses in the workplace. 
As stated by OSHA, here are 10 simple ways to start a health and safety program:
Establish safety and health as a core value. 
Lead by example.
Implement a reporting system.
Provide training.
Conduct inspections.
Collect hazard control ideas.
Implement hazard controls.
Address emergencies.
Seek input on workplace changes.
 Make improvements to the program.
Lead Staffing endeavors to do business with contractors that have a commitment to safety which is followed by own safety protocols.  You are also a key aspect of our safety plan for we rely on your eyes and ears as to any safety issue you may see or encounter on a customer's job site. For more information on National Safe + Sound week visit https://www.osha.gov/safeandsound/safety-and-health-programs.html.