Hire the Right Person the First Time
Finding the right Candidate in this employment market is clearly not easy, but with LEAD Staffing and our nationwide recruiting network we WILL make the difference in getting you the RIGHT person. 
Though "staffing" is our last name our focus is purely on building employment relationships with industrial and construction craft persons with the goal of supplementing our customers fixed workforce with our variable workforce.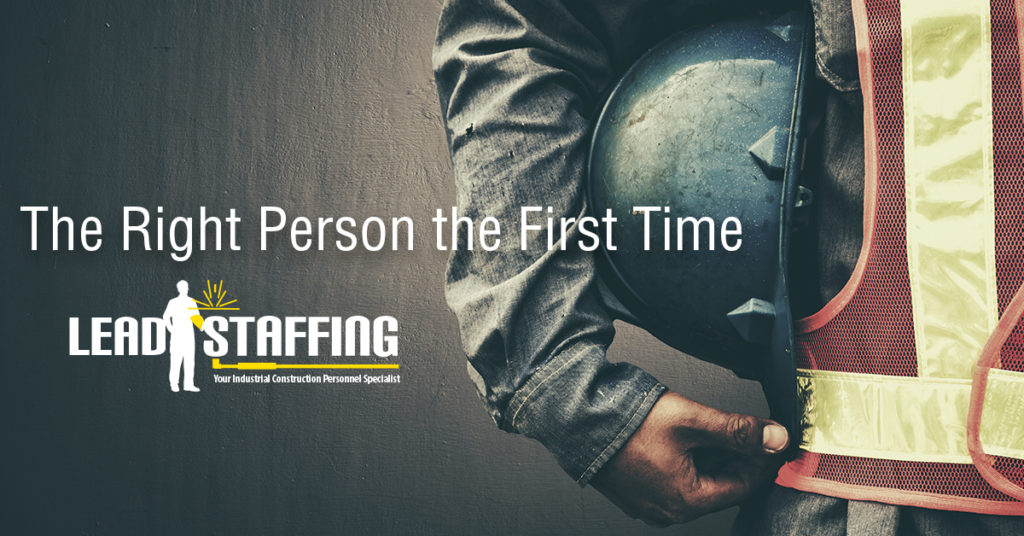 Perks of Using LEAD Staffing
If you're not finding the right candidates, it could be because you don't have the right resources. No worries, though, as a knowledgeable and experienced manpower support company, LEAD will make it easy for you to fill your positions. We also will get you the top specialists that fit your company culture, pace, and expertise in no time. 
Need a qualified electrician or twenty millwrights for a project? We will make the difference! Let LEAD supplement your hiring process. LEAD Staffing already has an in-depth hiring process in place, a nationwide tradesperson database, and eleven full time recruiters with an average of ten-plus years of industrial and construction recruiting experience to fulfill your manpower needs.
How LEAD Staffing Can Make the Difference
Just by giving LEAD Staffing the job description you need to fill and when you need it filled by, we can do an in-depth hiring process without you having to struggle with the vetting process.
LEAD Staffing starts by customizing the search for a candidate based on the individual needs of your company. Then, we review applications and interview qualified candidates to ensure they meet your requirements which can include site-specific training and safety certifications.  We verify references, perform background checks, E-verify and, drug screening.  
Put LEAD to work for you and we WILL make the difference as your manpower support partner. LEAD will help you hire the right person the first time.
Fill your trade position now at: