May is National Electric Safety Month 2023: LEAD New England Always Puts Safety First
LEAD New England is highlighting the Electrical Safety Foundation International (ESFI) initiative to raise electric safety awareness this May, as the non-profit carries out its annual campaign to educate citizens and workplaces on the danger of fire hazards, injuries, and property damage resulting from unsafe electrical conditions.
"LEAD New England specializes in staffing the electrical trades, so we're grateful for the ESFI campaign to spread the word on safe electricity habits which of course is very close to our heart, and the importance in relying on highly trained staff when dealing with electrical issues," said Dick McLaughlin, LEAD New England Managing Partner, "We will continue to have safety as our number one priority."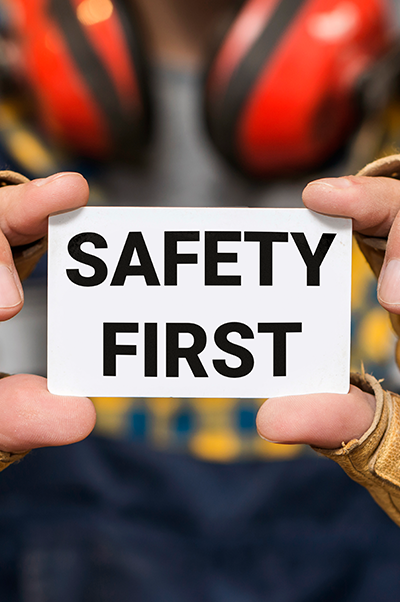 Common Electrical Hazards in the Workplace
The ESFI website lists five sources of electrical hazards many trade workers (and others) are likely to encounter in their workplace that account for 92% of all electrical fatalities:
Contact with overhead power lines.
Unexpected contact with electricity from unknown source
Working near or in contact with energized parts
Ground faults
Damaged wiring
A number of electrical incident statistics are counterintuitive or surprising, highlighting the need for education and awareness campaigns like a safety month. For example, ESFI says that 69% of electrical fatalities involve non-electrical occupations.
"The ESFI statistics show us how easy it can be for unsuspecting workers to stumble on a dangerous situation without realizing it, and the importance of educating all workers regardless of their trade on the best practices for electrical safety," Dick said, "And it also is a reminder to thank our highly skilled electricians for the good work they do to keep us all safe."
The ESFI is providing a number of resources to organizations that want to participate in the electric safety month campaign, including fact sheets, templates and tools for best practices, and other means of delivering information to schools, families, and workplaces hoping to further their understanding of electrical safety.
Founded in 1994, the ESFI was a collaborative effort by the National Electrician Manufactures Association, Underwriters Laboratories, and the U.S Consumer Product Safety Commission for reducing the number of electrical fires, injuries and deaths, partnering with a variety of corporations, community leaders, and industry organizations to campaign for electrical safety at work and in the home through programs like the May safety month.
"The ESFI is an important organization for raising awareness of how critical it is to put safety first in the electrical trades," Dick said, "Keeping our clients and employees safe is really the most important part of what we do, and I'm very proud of the way our team has been able to exceed our clients' expectations with performance while maintaining the highest level of safety standards possible."
In addition to staffing electricians across New England and New Jersey, Dick and his team regularly fill positions for journeymen, apprentices, helpers, equipment operators, lulls, skid steers, pile drivers, hoisting cranes, as well as office personnel and direct placement services for accounting AR/AP estimators, project managers, foremen, and field superintendents.
"After 25 years in the staffing industry, I have been able to see the difference quality jobs make in our employees' lives, but helping you get a great job is only rewarding when we know we're going to be able to help you learn safety best practices too," Dick said, "That's why we encourage clients and candidates a like to join LEAD, where we know how to put into practice the highest standard of safety to make sure you go home to enjoy the hard earned fruits of your labor."
To hear why LEAD New England is your best choice for staffing solutions, call Dick and his team at 508-801-3755.