LEAD National Is Ready to Take on Potential Predicted Recession
According to a recent Business Insider article, economists are still forecasting a likely recession for 2023, but the demand for workers will remain for a variety of reasons, potentially limiting the jobs lost if such a recession should take place. In short, good labor will remain hard to come by even if a recession causes layoffs, and high-quality staffing partners will remain an indispensable asset for those looking to stay ahead of the competition in hiring the best skilled trade workers around.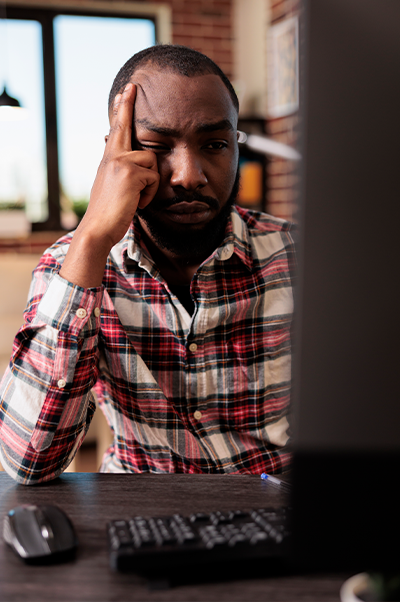 Common Labor Challenges Companies Face During a Recession
Declines in revenue and continued labor challenges, particularly the rising average age of workers which nationally has reached 46 but in some areas climbs as high as 62, will mean many companies resort to cost cutting in the event of a recession, and LEAD National staffing excels at helping companies keep their labor bill's lower while the quality stays high.
"By providing companies with the best workers on an as-needed basis, we help them take a fine-tuned approach to their projects to hire the perfect person for the perfect job without running into the situation of having people on the payroll who aren't contributing everything they could," said Aaron Taylor, LEAD National Managing Partner, "LEAD understands this becomes even more important in a recession."
Other factors that contribute to shortages in labor and a tight market for skilled trades workers in industries served by LEAD National like construction and ship building include the number of unemployed men between the ages of 25 and 54, numbered in the millions, which leaves companies struggling to fill jobs.
Staffing Partners Give Companies More Flexibility
Although the job market is predicted to remain tight even during a predicted recession, uncertain times call for trusted staffing partners to be available in the event of unexpected layoffs or hiring demands. This provides flexibility for companies trying to hire employees in the variety of fields staffed by Aaron and his team both in highly competitive labor markets or in recessions. Joining forces with LEAD National offers a long-term partnership with one of the staffing industries leading brands that consistently delivers well qualified candidates to rise to the demanding challenges of a recession year.
In times of recession retaining good employees becomes even more important, and a good staffing partner has to be flexible and remain constantly up to date as their clients adapt their needs to meet the moment.
"We've learned a lot over the last few years about dealing with the ups and downs of unexpected events, and this lesson in adaptability has been an important part of how we approach hiring, which is the main way LEAD National really sets ourselves apart from competing staffing agencies," Aaron said, "The LEAD onboarding process allows our clients to have confidence in the employees we match them with, because LEAD has shown over the years that we excel in delivering proper training, vetting, and preparation for our hires to arrive on the jobsite."
LEAD Staffing Recruiting Strategy
These "mechanisms of service excellence" include a recruiting strategy based on the specific needs of the client, a rigorous series of verification and screening steps for new hires, a hands-on approach to the job placement process, and continued support with project management throughout the candidates' time on the job site.
"Providing our clients with highly trained, thoroughly vetted and well-equipped workers is what our whole culture is based around, and challenges like recessions and what we've seen over the last few years really separate the wheat from the chaff in terms of staffing partners that can deliver and those that can't," Aaron said, "And the Mechanisms of Service Excellence is one of the many great tools we have to ensure our clients are always getting the best workers possible.
Hiring Skilled Trades Workers
LEAD National regularly fills positions for commissioning technicians, electricians, field service technicians, millwright's pipefitters, machinists, and welders, with a geographic reach from Southern California, LA Basin, and national, focusing on industrial projects.
Aaron is supported in this goal to provide companies the support they need to make the most of challenging times by Tony Rodriguez, LEAD National Head of National Recruiting and Training, who sees firsthand what it means for LEAD to play a role in creating good outcomes for workers and clients who both are reliant on each other.
Assisting Companies and Workers During a Recession
"We're very proud of the role we play in the industrial sector, and if a recession does come this year we're looking forward to the good work we will do to assist our clients through challenging times while keeping great skilled workers on jobs sites where they belong, which is really what we're all about," Tony said. Contact Tony and Aaron 888-929-0213.