Fastest Growing Allied Health Jobs
The demand for allied health professionals is growing and opens up new opportunities for anyone interested in a career in healthcare. Vital in the diagnosis, evaluation and treatment of chronic disease and illness, allied health professionals play a significant role in caring for patients in hospitals, private practices, imaging centers, physician offices, health clinics, long-term care facilities, and more.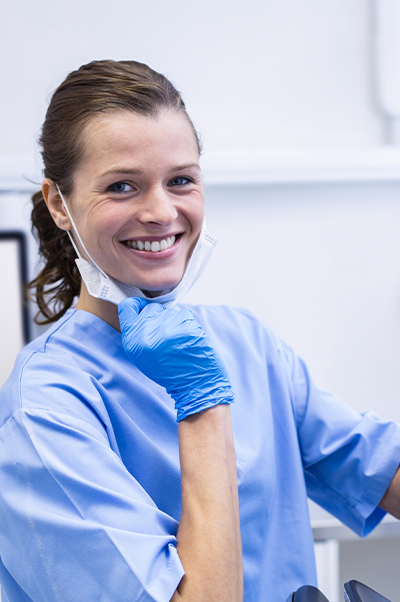 Dick McLaughlin, LEAD New England Managing Partner and manager of LEAD Healthcare says, "The U.S. Bureau of Labor Statistics (BLS) predicts significant growth in many allied health jobs between 2021 and 2031."
Staffing Allied Health Professionals
LEAD Healthcare offers PRN/Per-Diem, temp, temp-to-perm and direct placement services for skilled health professionals seeking employment. Dick says, "We help Facilities and practices maximize staffing levels, locally and throughout the nation, with qualified healthcare workers dedicated to the highest quality in patient care."
Staffing levels should exceed pre-pandemic numbers and the growth overall will continue. Dick encourages anyone looking for a secure, above-average wage job to consider one of the allied health professions. "Some specialty credentials can be obtained quickly, and affordable programs are offered at many state colleges, where tuition is usually more affordable than a university or private school."
Industries Expecting Significant Job Growth
Dick says, "The dental industry" one of the top jobs LEAD Healthcare matches to employers, is expecting significant growth over the next decade," says Dick. The BLS anticipates employment of dental hygienists to grow 9% from 2021 to 2031, faster than the average for all occupations with a projection of 16,300 openings annually. Other allied health careers expecting substantial employment growth include:
Occupational Therapists – 13.9%
Respiratory Therapists -13.6%
Behavioral Health Technicians – 10.9%
Phlebotomists – 10.2%
Radiology Technologists – 6.3%
"Physical therapists, another of the top jobs LEAD Healthcare matches to employers, can expect a 16.9% employment growth and 15,400 new jobs annually Dick explains, "Many of the job openings in health and dental are expected as a result of the need to replace workers who transfer to different occupations or exit the labor force." This is where LEAD Healthcare can help their customers need to fill their staffing gaps.
Let LEAD Healthcare Help with Staffing
Dick leads a team of dedicated, driven professionals that find the right candidate for the job. Allied health professionals seeking new opportunities or healthcare facilities and practices in need of quality, patient satisfaction driven health professionals can get started today. Call Dick McLaughlin at 508-801-3755.