LEAD Marine San Diego Proudly Introduces New Recruiter David Leavitt  
LEAD Marine San Diego is proud to introduce David Leavitt, the branch's new recruiter. David brings a natural recruiter's mentality to the thriving California operation, focusing on finding the best and brightest in the skilled trades with an emphasis on the bigger picture.
"I chose LEAD because I've always felt drawn to the skilled trade recruiting industry, seeing it as an avenue for success for hard workers who are trying their best to make a good life for their families," David said, "I felt LEAD was the perfect match for that mission."
David Leavitt's Uses His Military Background to Guide His Recruiting Strategy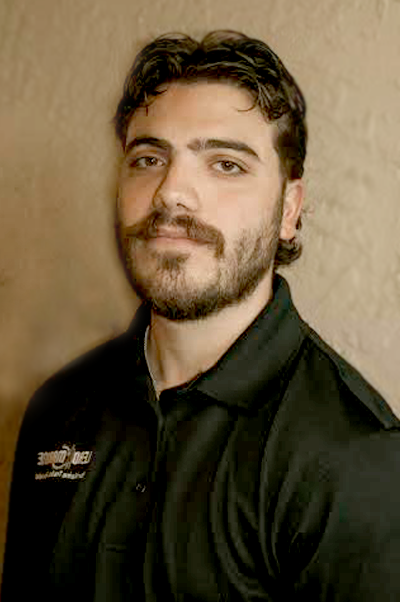 Joining the Marine Corps out of Colorado Springs at 20 years old, David found in the military a set of core values and a sense of direction that continue molding who he is today as a person and a recruiter.
"The military taught me how structure and purpose can guide you in the right direction in your career," David said, "And being a recruiter at LEAD Marine gives me the opportunity to give someone else that chance, especially to other military veterans."
Recruiting Skilled Trades Workers for the Marine Industry
David has taken on an important role in the region's successful shipyard and marine industries. LEAD Marine San Diego plays a crucial part in filling high level, challenging, and essential positions in projects that are vital the economy and the fortunes of LEAD Marine San Diego's clients.
"I am in my element when I'm giving a tough challenge to rise to," David said, "The co-operation between recruiters, clients and workers required to succeed in high stakes projects is what gets me up in the morning."
In addition to his experience in the Marine Corps, David's background in sales and his ambitions to expand his skillsets and take on more responsibility in the marine staffing industry made him a perfect match for the position.
LEAD Marine San Diego regularly fills positions for marine electricians, pipe welders, riggers, ship fitters, ship mechanics, ship superintendents, specialty welders, and structure welders, focuses on the industrial and marine industries, and has a nationwide geographic reach.
"LEAD is also looking for trades from all ends of the spectrum from basic welding helper roles like Firewatch to the advanced trades of high voltage electricians and Journeyman welders," David said, "We hire for large scale companies like NASSCO General Dynamics and BAE Systems, as well as smaller firms local to the San Diego area."
LEAD Marine San Diego is excited to see the positive outcomes that will come from an enthusiastic, highly competent, and knowledgeable recruiter like David, and looks forward to the good work he will do in the San Diego area.