Networking Improves Job Placement Success
Networking builds business. This is the foundation on which chambers of commerce and professional networking associations are built. A professional who masters strong networking skills expands their opportunity to develop an excellent reputation and generate referrals. Whether you participate in your local chamber of commerce or become an active member of a networking association, each interaction can lead to new business relationships. Barbara Lopez, National Account Manager, LEAD Corpus Christi says, "BNI members, on average, increase their business 20% the first year." Barbara's clients and skilled trade employees bank on her business relationships to help meet their staffing needs.
A Proud Member of the Business Networking Organization BNI Business Professionals Corpus Christi Chapter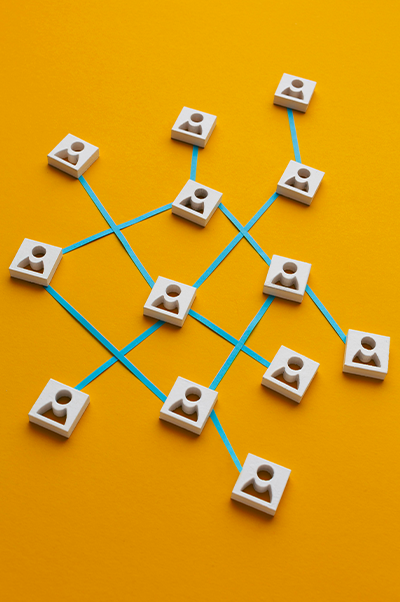 Barbara, also is the president of the BNI Business Professionals Corpus Christi Chapter. "Our chapter is a motivated, committed group of business professionals who know how to refer business to each other. The good thing about BNI, the World's leading business networking and referral organization, is that each chapter allows only one person per professional specialty to be a member. This means that I am the only skilled trade company recruiter in the chapter which is excellent for my constituents."
Demonstrating an Excellent Workforce Safety Record with OSHA 30 Designation
LEAD Corpus Christi partners with organizations to develop and manage their fluctuating workforce. With over 15 years in the skilled trades staffing industry, LEAD Corpus Christi has OSHA 30 designation. "We specialize in Industrial, Commercial, Marine, Renewable Energy and Oil and Gas. Adding to our success is LEAD's National presence, including four locations in Texas," says Barbara, who has over a decade of experience in the staffing industry along with extensive workforce safety knowledge.
Types of Staffing Services Available at LEAD Corpus Christi
LEAD Corpus Christi provides the following staffing services:
Temp to Hire Staffing
In this option, the skilled tradesman works as a temporary employee for 90 days before employer brings the tradesman on full time.
Direct Hire Staffing
Generally used for Professional positions, clients use this option on higher paid salary positions that they just need us to help them find, pre-screen and get the right fit.
Temporary Staffing
Companies opt for temporary staffing when personnel are out on medical leave, vacation, etc., and for special projects.
Need Help with Staffing?
Barbara's success is the culmination of excellent communication skills combined with a steadfast commitment to serving the needs of her clients with exceptional quality candidates. She also attributes her success to the other business memberships she holds. In addition to actively participating in BNI, Barbara is active as the Vice Chair on the Board of Directors of Sinton Chamber of Commerce, and as United Chamber of Commerce Director for Efrain Franco's #VIPinks for breast cancer awareness (achieving the goal of $20,000 in 3 months!). She also is Co-Chair of the Creative Referral Networking group in Portland and a member of the Portland Chamber of Commerce.
Barbara says, "Being active in local organizations allows me to develop true partnerships with my clients. Together we design, develop and implement strong workforce candidates by targeting low attrition, successful project completion and long-term employees."
She explains, her ideal referral is for Industrial or Commercial Construction and Professional Hires. "We work with Light Industrial – Warehousing/Shop, Oil and Gas, General Contractors, Sub Contractors or any company that would like us to focus on streamlining their hiring process so they can focus on their services," says Barbara.
LEAD Corpus Christi Can Help Fill Open Job Positions
Need help with your company staffing? Call Barbara today to talk about how she can help your company hire the right person to fill your open positions.