How LEAD Professional Staffs Positions from Administrative Assistant to CEO
Under the leadership of Carrie Mae Berry, Managing Partner and National Sales Manager at LEAD Professional, we can successfully place high-quality workers in as wide ranging-positions as administrative assistants to CEOs, emphasizing finding permanent placements for the variety of candidates the come through LEAD's door.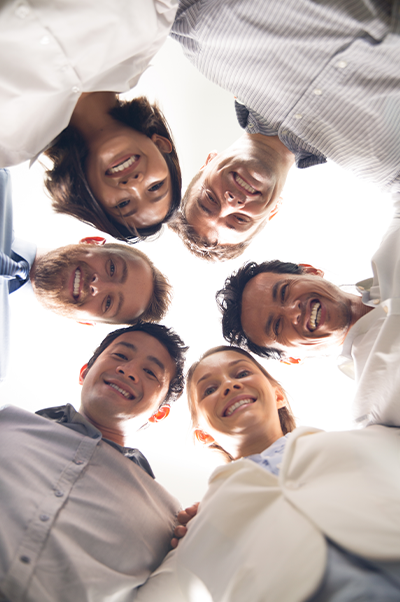 "We focus on matching the demands of our clients with the perfectly qualified candidate and have several methods to ensure that we maintain the flexibility and adaptability required to fill such diverse jobs," said Carrie, "No matter what role our candidate is taking in our client's project, we ensure they are given the training, skills, and support they need to succeed."
Carrie's success comes partly from the diverse talent pool accessible to the nationwide LEAD team.
"LEAD Professional's ability to connect workers and clients from across the country in a wide variety of industries is one of the most powerful benefits of partnering with us," Carrie said.
Using various recruiting tools from job boards, social media, referrals, and partnerships, Carrie and her team draw on networks no other staffing agency can match. This benefits both clients and candidates as relationships are formed that might otherwise not be, often resulting in permanent placements for the candidates. This focus on permanently placing professional staff builds on top of the equal priority of continuing to place high-value employees in temporary, direct hire, season, and tempt-to-permanent staffing positions.
"We're proud of our ability to get what's best for our clients and candidates, regardless of the level of position, "Carrie said, "And I'm proud of our team's ability to concentrate on filling positions that go on to be permanent while also keeping an eye on 'normal programming' of temporary positions that is a staffing agency's bread and butter."
Carrie and her team have a Nationwide geographic reach and regularly fill positions for RNs, Controllers, Senior Accountants, CFOs, HR Directors, District Managers, Radiology Technicians, Recruiters, and more in the business professional, healthcare, information technologies, and manufacturing industries.
Carrie and her team ultimately have one goal in mind: share with the rest of the LEAD brand: the success of their client's projects and the creation of great jobs for their candidates. 
"Many of the positions we fill, from admin assistants to CEO require high degrees of training, competence, and great attitudes, which we're proud to say LEAD has become an expert at identifying and selecting for," Carrie said, "We continue to use LEAD's onboarding process which is a major part of the LEAD difference, and one of the most important tools we have for building trusted relationships with our clients."
This onboarding process, called the "mechanisms of service excellence," includes a recruiting strategy based on the client's specific demands, which is essential when the levels of the position vary widely, and there is no one-size-fits-all approach. This early coordination between the client and LEAD is followed up by a rigorous series of verification and screening steps for the new hire, who are put through competence tests, background checks, and more as they prepare to take on the responsibility of the essential positions LEAD Professional hires for. When the candidate arrives on the job site, the support continues until either the job is done or, as often happens, the candidate and client agree to a permanent position.
"It's always a wonderful feeling when we match an employer and employee who might not have met if it wasn't for our team," Carrie said, "Making those connections to get the right people doing the tough jobs our communities rely on is really what LEAD Professional is all about."
Reach out to Carrie and her team at 239-398-0874.