Why expose yourself to holdover costs when you can partner with LEAD?
When projects take longer than expected, and the costs start mounting, there are a number of risks to everyone involved, from going over budget to the reputational damage companies in the industrial, marine, and construction suffer when things don't go according to plan.
Partnering with a trusted staffing agency is one of the most effective methods of mitigating these risks. The team at LEAD Pacific Northwest has been working tirelessly to provide the security firm's need when things don't go as planned.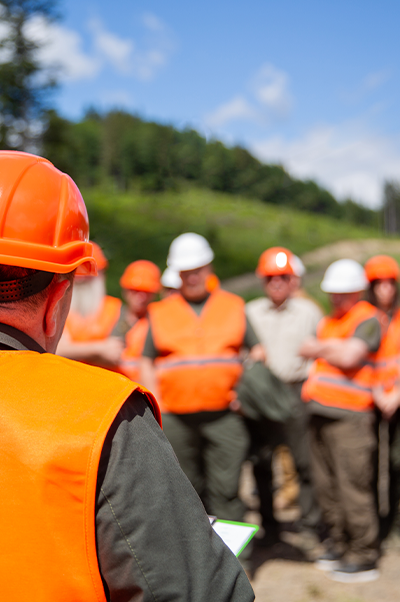 "We've noticed the difference that having quick and easy access to skilled workers that come to their projects fully trained and vetted makes for clients who come to us in difficult circumstances," said Michael Lennox, Pacific Northwest Regional Manager, "Our ability to provide manpower that's very specific to each particular job, well-trained, and supported by our nation-wide organization has helped client's out when they need it most."
Since joining LEAD Pacific Northwest in 2011, Michael and his team have focused on delivering the best staffing experience possible for their clients and put themselves in the perfect position to deal with projects that run past their originally scheduled completion date, incurring the potentially nightmarish trifecta of rising costs, increased liability, and the market risks of prolonged exposure to the existing conditions.
"All of the forces that cause companies to be so wary of incurring holdover costs are the forces that LEAD Pacific Northwest works so hard to provide solutions for," Michael said, "We put in the time to pick only the best-skilled trades workers at the best possible price to keep our client's bills low, vet and competence-test our workers so clients can have the peace of mind as they deal with the increased scrutiny of holdover situations, and stick with our team member's through the duration of the project, providing them and our clients with support as conditions around the project shift."
All of the work Michael and his team put into making life easier for their clients becomes even more apparent in its effect as projects undergo the inevitable setbacks inherent to the complicated construction industry. The challenging times show what can be gained by partnering with a competent, skilled team like LEAD Pacific Northwest.
"When the going gets tough, the tough get going," Michael said, "Being there and providing outstanding support to our employers and clients is what LEAD Pacific Northwest prides itself on."
Michael and his team provide skilled trades workers for the construction, industrial, and marine industries in a geographic area covering the Pacific Northwest and the Puget Sound Region. Their list of positions staffed is extensive and extends beyond those listed below: LEAD Pacific Northwest regularly fills positions at the Journey and Apprentice levels for structural welders, pipe fitters, fabricators, manual machinists, CNC machinists, ironworkers, millwrights, painters, carpenters, framers, trim carpenters, form setters, drywallers, electricians, plumbers, mechanics, refrigeration technicians, and HVAC.
They fill positions for foremen, superintendents, project managers, field engineers, safety directors, and more at the professional level.
The breadth and variety of positions LEAD Pacific Northwest fill reflect Michael and his team's broad base of skills and experience. Michael has focused on constantly reinventing his approach to solving the region's skilled trades staffing issues so that LEAD Pacific Northwest contributes to making the area better in all ways. His contributions to the community have their seeds in his personal life, where he's devoted much time to raising funds for charity and scholarship funds across his state.
"I've seen through my experiences in the Airforce and later in some of my community work how we're really at our strongest when we rely on each other and how important community is for getting things done right. I've tried to carry these lessons forward to guide me in helping LEAD's clients in whatever way they most need us."
Contact Michael and his team to hear how a partnership with LEAD Pacific Northwest can benefit your project: 855-485-5498.