LEAD Marine San Diego Joins 2023 National Safety Stand-Down to Prevent Workplace Falls  
The United States Department of Labor has scheduled OSHA's 10th annual National Safety Stand-Down to Prevent Workplace falls in Construction for May 1st through 5th, 2023. During this time employers in the construction industry across the nation are encouraged to hold safety stand-downs (taking time out of the workday for employee safety education) about falls from elevation on the jobsite, the leading cause of death for construction employees. OSHA is partnering with a number of key groups to lower the incidences of preventable falls through education, and offers this list of suggestions to employers for holding a successful stand down.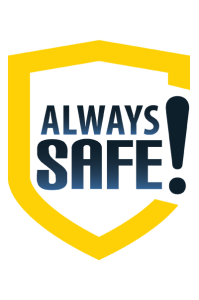 LEAD Marine San Diego will continue to stress workplace safety in all aspects of its training and education, and looks forward to joining OSHA's safety stand-down. Last month, Alan Biliti, LEAD Marine San Diego's Marine Division Account Manager, was on stage to represent LEAD as the industry leading staffing company received the American Equity Underwriter's 2022 National Safety Award for strong commitment to safety in the workplace.
"The most important part of our business is keeping our employees and our clients safe and healthy, and it was important to us when the AEU acknowledged the leading standards we set in workplace safety," Alan said, "The National Safety Stand-Down is another important event we intend to use to forward our number one priority of workplace safety."
Of LEAD's award, LEAD President Mark Curtiss said, "This is a significant honor to have our company chosen as a recipient of AEU's annual safety award. It clearly has been a team effort—from LEAD Marine Division Account Manager Alan Biliti and the LEAD Marine team on the front line in the yards to our Tampa Bay Office Operations Manager Chelsea Deal, and the AEU loss control team—ensuring that we get our injured employees back to work in a timely manner." 
OSHA's website lists eight key elements to a successful standdown:
Try to start early
Consider inviting a wide variety of associates to participate, include your subcontractors, owner, architects, engineers, and others
Consider reviewing your fall prevention program
Each workplace is different, and tailoring your presentations and activities to the most relevant and pressing hazards of your particular environment can increase retention
Decide ahead of time how long to take for the stand-down, as well as the time and place
Advertise the stand-down and make sure your team knows about it in advance
Follow through, implementing the tips above to encourage participation
Follow up, receive the employees' feedback, and consider any necessary changes that could improve the fall prevention program next time.
Employers who participate in the stand-down can download a certification of participation and are encourage to share their story, feedback, or other relevant information with OSHA by emailing oshastanddown@dol.gov.
"Workplace safety can be taken for granted by some people because a lot of the information provided in events like the safety stand-down can seem obvious or self-evident to veterans of the construction industry, but we cannot stress enough the importance of repetition and consistency when it comes to delivering safety information," Alan said, "Also, there are always newcomers to the industry who might not think of certain dangers until it's too late — safety stand-downs really can and do save lives, and LEAD Marine San Diego will be paying close attention to OSHA's fall prevention guidance."
Alan and his team take pride in providing San Diego's crucial maritime and industrial businesses with the highest qualified staffing employees, many of whom go on to take over their temporary position full time, to the delight of LEAD's clients. Positions regularly filled by Alan and his team include marine electricians, pipe welders, riggers, ship fitters, ship mechanics, ship superintendents, specialty welders, and structure welders, in a geographic reach from Virginia, Florida, San Diego, Wisconsin, Seattle, Hawaii, and Nationwide.
Hear about what makes LEAD Marine San Diego an award-winning staffing partner by reaching out to Alan and his team at 619-468-2372.