Honoring Our Trades and Craft Professionals Today and Everyday
National Tradesmen Day- September 20, 2019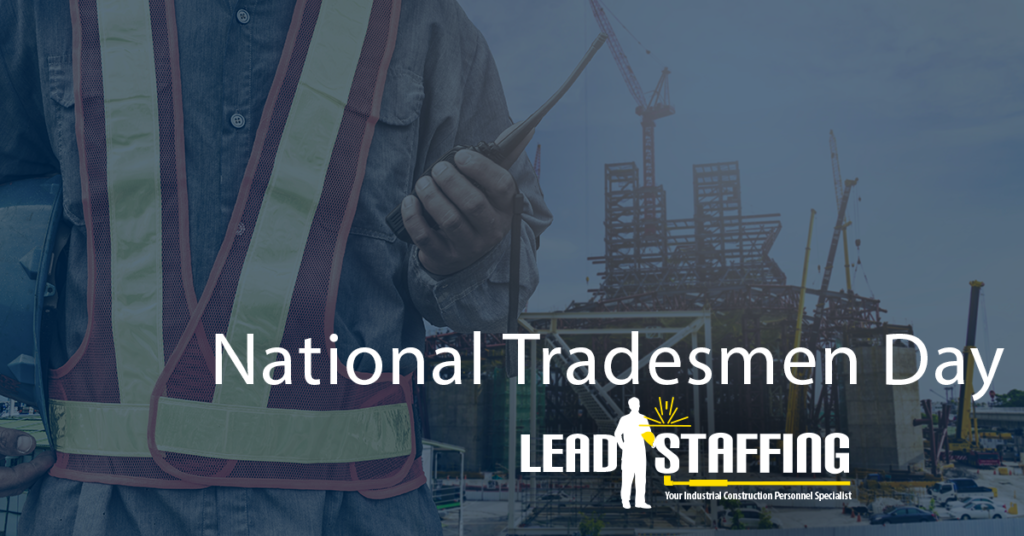 Today Lead Staffing would like to honor all trades and craftspeople who are masters of their trade. These men and women's indispensable skills often go unnoticed. The roads we travel on, the buildings we work and live in, the power we use, and much more are built and kept running safely because of these people. Cities, states, and nations could not run smoothly without the hard work and dedication put forth by the trades and craftspeople that have built the infrastructure of our great nation. 
Lead Staffing understands the industry and recognizes the work tradespeople do. Lead Staffing specializes in partnering with craftspeople as their long-term employer of choice to provide them with safe and fulfilling opportunities within their field of expertise. Our mission is to be the Best In Class manpower support company by operating on the principals of delivering the highest level of professionalism, integrity, honesty, and safety to our valued employees and clients.
That means that we even supply craftspeople that are eager to travel and help you start, finish, and stay long-term for a job. Our employees excel at temporary or permanent placements, helping your company with turnarounds, commercial construction, energy projects, conveyor systems, shipbuilding, and more. 
Lead Staffing wants to ensure that craftspeople will continue to be celebrated for their hard work, integrity, and expertise. That's where Lead Staffing can help with its in-depth screening process, keeping tradesperson's' reputation is documented. Every craftsperson we employ for your project goes through the following rigorous screening process:
Review of Application & Work History
Personal Interview
Reference Verification
7 Year National Background Check
10 Panel Drug Screen
Work Eligibility through E-Verify
New Employee Orientation

 Job Specific Credentials
Site-Specific Training
PPE Issuance
We continue to celebrate trades and craftspeople and are honored that we can be their long-term employment solution.