Employee Retention is High Priority for a Strong Workforce
More than 19 million US workers quit their jobs between April and September 2021. In a McKinsey & Company survey, 36 percent who had quit in the past six months did so without having a new job in hand. The question that remains is why are they leaving? Human resource professionals have maintained that engagement, recognition and a solid benefit package can go a long way in keeping employees happy and working. This is true more today, since the start of the Great Resignation, a mass movement of employees leaving their jobs for better quality of life.
Retaining Employees will be a Major Challenge for Employers in 2023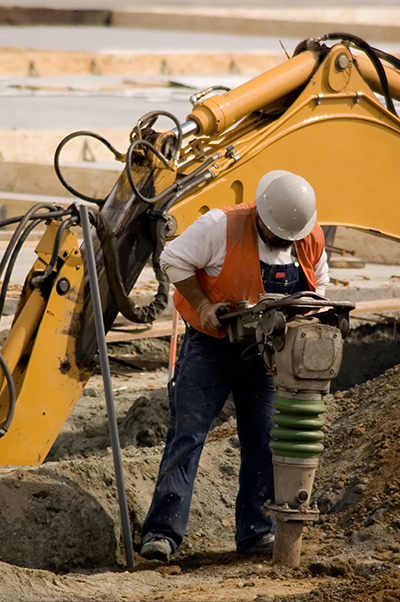 "As the availability of skilled workers continues to decrease, it may become more challenging to retain hard-working, quality employees," says Steve Maspero, sales manager, LEAD San Antonio.
How to curb turnover and retain employees has been a major challenge for businesses throughout history. According to the Society for Human Resource Management (SHRM), retention/turnover was the top workforce management challenge cited by 47% of HR professionals in a recent SHRM/Globoforce survey.
Reducing Employee Turnover
"Turnover is one of the many reasons companies choose LEAD to staff their projects. LEAD San Antonio combats turnover by providing a pool of highly skilled trade workers who are specially trained in their field," says Steve, who believes that employees want interactions. "They are looking for personal connections and recognition. The team at LEAD San Antonio builds a trusting relationship with their trade workers. Our employees know that we care about their success in their work," says Steve, who has been building strong, mutually beneficial relationships with candidate trade workers for over 20 years.
Steve also points out that turnover can be a real problem and one that may cause significant negative financial impact – another reason a company should do what it can to keep their workers employed.
Tips for Reducing Employee Turnover
Steve offers the following examples of things you can do to keep employees engaged to minimize turnover.
Keep Communications with Employees Consistent
Be diligent in your communications with employees. Steve recommends reaching out to your employees, hosting department or project meetings to discuss accomplishments and challenges. "Regular connection with your workers will go a long way," says Steve.
Offer Employees Flexible Schedule Opportunities
Give employees the opportunity to choose their work schedule if your project allows – whether it's providing alternate start times, or hybrid or remote options, if available. Accommodating an employee's schedule can impact an employee's feeling about their employer, which gives them more reason to stay with your company.
Provide Workers with the Training and Resources Needed for Success
LEAD San Antonio provides their workers with tools and resources for success. "Our candidates are safety trained and provided PPE equipment and other resources needed to be successful in their jobs," says Steve. A company who educates and trains their employees sends the message that they are invested in their worker's future success.
Recognize Employee Accomplishments
Bonuses and incentives are always a factor in a worker's decision to remain employed with a company. However, kudos and a pat on the back will often provide your employees a sense of accomplishment and pride in their work. A simple 'job well-done' or 'thank you' could tilt the scales in your favor when a worker is weighing whether to stay or leave.
Engage with Employees
Steve says, "Good and consistent employee engagement leads to a more focused, motivated and productive workforce. Engagement also leads to increased profits and reduced retention rates." In addition to engaging with employees, desirable benefits and pay are two top factors in retaining your workforce – both of which LEAD San Antonio offers.
Let LEAD San Antonio Help with Placing Skilled Trades Workers
If you are a skilled trade worker looking for employment with a top-notch company, LEAD San Antonio team will help you get to work. And, if you are a skilled trade company that is experiencing high turnover, reach out to Steve Maspero at LEAD San Antonio. He and his team can address your staffing needs fast. They have access to high quality, skilled workers in industrial and commercial construction who are ready to help move your projects past the finish line. Call Steve at 210-517-2073.