LEAD National Excels at Staffing Hard-to-Fill Skilled Trade Jobs
Do you struggle to find the right candidate for hard-to-fill skilled trade positions such as electricians, millwright mechanics with welding experience, commissioning technicians, or conveyor installers? Aaron Taylor, LEAD National managing partner says, "Specialization, competence and decisive action ensures our success in expeditiously placing highly skilled workers in mission-critical trade positions."
The significant impact of the COVID-19 pandemic on our global economy is still felt by countless industries. And as workers are leaving their current jobs for greener pastures – boomers retiring or Millennials seeking greater passions and improved work-life balance, companies are left with open positions that are difficult to fill.
What Makes Some Skilled Trades Positions Hard to Fill?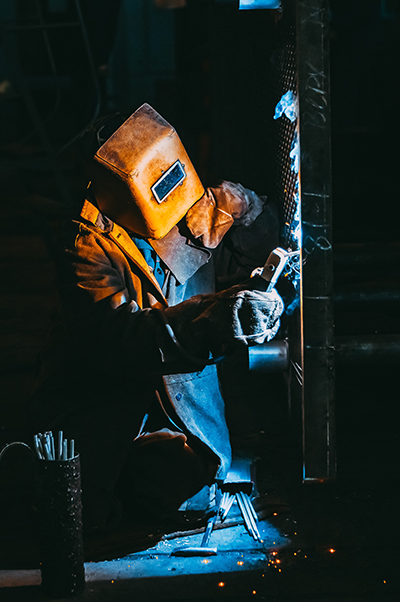 Aaron says, "The skills-gap is real." He explains that candidates may lack the necessary training or qualifications in a given field, leaving the candidate pool scarce for certain trade jobs. Other jobs may be hard to fill due to lack of applicant interest, or physical location of the workplace. "This is why our national reach is a game changer in finding the right skilled trade candidates. Our dedicated team has access to nearly a dozen LEAD staffing locations throughout the country, providing a complete national pool of in-demand talented trade workers," says Aaron.
LEAD Ensures Employment Candidates are Thoroughly Vetted
LEAD skilled trade workers are fully vetted through an onboarding system proven to produce the most qualified candidates for its clients. They undergo thorough interviews, background checks, safety training certification and more.
LEAD's Commitment to Our Clients
LEAD National values its clients through a commitment to exceed their expectations. Aaron says, "LEAD National strives to check all the boxes when it comes to matching a candidate with a client. And because we are subject matter experts in skilled trade staffing, our success is unparalleled."
The LEAD National recruiting team is innovative and persistent in networking to find the best man (or woman) for the job. Understanding the type of talent a company partner needs for a specific job is a key factor in getting it right. Aaron explains, you must know what skill sets are required as opposed to desired – finding candidates that meet all of a client's wishes.
A LEAD National Client Testimonial
A project manager of a valued LEAD National client, National Conveyor Company, vouches for LEAD National's success in recruiting and placing trade workers in hard-to-fill positions in a recent testimonial.
"LEAD is an integral part of the conveyor systems installation for many new Amazon facilities in the West Coast and the Southwest part of the United States. LEAD continues to work diligently to support our difficult requests and respond quickly…" The client testimonial continues with an example of how Aaron's team exceeds their expectations, "…LEAD is known for always being there on the first day of the job to ensure all employees are checked in and safety training is accomplished."
Work with LEAD National to Find Quality Candidates for Your Hard-to-Fill Employment Positions
Call LEAD National today to experience first-hand how the LEAD recruiting team's unique insights and extensive experience in in-demand skilled staffing can deliver workforce solutions for your hard-to-fill positions. Fast-track your placements with LEAD National. Reach us at 888-929-0213.