Choose a People First Staffing Firm as Your Recruitment Partner
New clients choose LEAD Great Lakes as their staffing partner because they trust us to go the extra mile, listen to what is truly important, prioritize safety, and act as our customer partners' recruitment arm.
A People First Mentality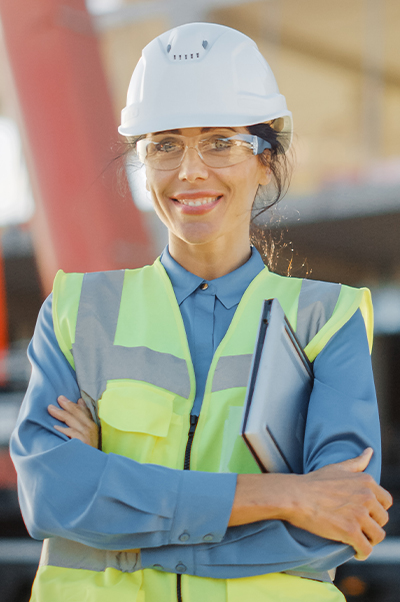 The LEAD Great Lakes team is excited about their immediate success in securing talented, skilled Tradespeople and placing them with partner businesses. Our team has specialized in Renewable Energy, Commercial/Industrial Construction, Manufacturing, Marine, and other industries since they opened their doors in January. "We strive to provide an excellent customer service experience to our potential customers, current customer partners, and our candidates every time." In business and life, I have found that success follows when you follow through with integrity and transparency, provide continuous communication, and honestly care about the people you work with." It is an honor to work with Tradespeople and Companies that keep the lights on, water running, heat and AC on, build and maintain roads/bridges/buildings and keep our products in our hands 24/7."
Knowing Our Clients and Our Candidates
We are true matchmakers and take pride in building solid foundations with our candidates, customers, and community. We are in the people business, which is not linear, which is why it is essential to get to know the companies and their cultures to ensure we are matching for success and sustainability. It is so gratifying to watch people we have placed move forward, reach out to say thank you, and stay in touch over time. It also speaks volumes when our partner companies refer potential customers to us! This earns us a good reputation in the skilled trade staffing community," says Carla Knapp, LEAD Great Lakes sales manager, specializing in Commercial/Industrial Construction, Marine, Manufacturing, Water Treatment Facilities, and Renewable Energy in the Midwest.
LEAD Great Lakes Meets Challenges Head-on
Additionally, Carla says her LEAD team tries to anticipate challenges, provide solutions, and continuously improve. "We are a true partner and an asset to our customer partners and our candidates and are very proud of what and how we do business."
Contact LEAD Great Lakes if you are a business looking for job-ready, reliable, and skilled Tradespeople or a Tradesperson looking for a new position. They would love to hear from you! Call Carla or Nichole at 414-285-0743.