Hiring and Firing: In-House or Staffing Company?
The hiring and firing of employees happens every day and can be a strain on a company's human resources department and budget. Hiring adds new workers to the workforce; firing reduces the workforce. "It's important for a company to incorporate the best strategies for hiring and firing employees. Sometimes that means relying on a quality staffing company," says LEAD Tampa Bay Managing Partner Jason Stephens. LEAD is a skilled trade staffing company in Tampa Bay that matches exceptional trade workers with top companies focused on industrial and construction industries.
The Many Benefits of Partnering with a Staffing Company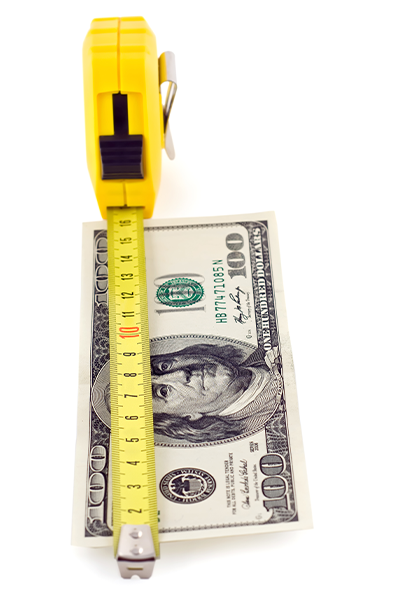 "Using a staffing company has many benefits and can save a company time, labor, and cost to maintain a full quality staff that is crucial to meeting their business and project goals," says Jason. A staffing company, like LEAD, has a robust screening process that helps them employ only the best of the best in the industry. "Our candidates are job-ready and searching for a quality company where they can thrive in their trade career," says Jason.
Maximize Your Workforce
In a risk and cost comparison, LEAD determined the average cost of just one employee loss/rehiring is over $9,000. Jason explains that when a company incorporates LEAD Tampa Bay into their strategy, they maximize their workforce ROI with:
Lower or reduced State Unemployment Tax Act (SUTA) and unemployment costs.
Optimized productivity when workload and workforce numbers are in sync.
Minimized workforce cost when waiting for the workload to increase.
A sharp decline in HR annoyances and recruitment/administrative costs.
Minimize Hiring Costs and Risks
"Mitigation of your risk is radically reduced with LEAD assuming all Workers Compensation risk," adds Jason.
Employing the right skilled worker in each position is an essential component of a successful business. Jason says, "Over 20% of new hires leave a company within their first anniversary. This results in lower productivity, goals not met, and struggles to fill a position with a qualified talented worker who will adapt to your company culture."
Aside from administrative costs associated with hiring new employees to replace an employee loss, new hires are not fully productive at the start of employment. The skill sets possessed by LEAD Associates reduce the time and frequency of training. LEAD Tampa Bay has a pool of talented workers with experience and skills in their trade – ready for placement to keep your industrial and construction projects moving forward.
Jason says background and drug tests can be quite costly for a company, in administrative and labor costs as well as the cost of the actual test. LEAD takes that burden off their business clients. It is LEAD's standard operating procedure to do a drug test and background checks on all candidates prior to the interview or start date.
Contact LEAD Tampa Bay
If you think hiring and firing are costing your company too much in time and money and you're ready to investigate how LEAD Tampa Bay can help you maximize your workforce and minimize your risks, call Jason Stephens at 813-513-0845.