Celebrating Construction Workers: October is Careers in Construction Month 2022
October is officially "Careers in Construction Month," and LEAD Dallas, Ft. Worth will be joining nationwide efforts to raise awareness of the high-quality careers available to workers nationwide in the construction trade professions.
Why We Celebrate Construction Workers
"We celebrate Careers in Construction Month because so much in our economy relies on the good work of construction workers everywhere," said Scott Boddy, General Manager of LEAD Dallas, Ft. Worth, "So it's a reminder to everybody in the adjacent industries such as staffing to send appreciation to these skilled trade workers, and also to remind people who might be thinking about careers in construction that great opportunities are certainly available to them at all levels of the industry."
October 10, 2022 will be Careers in Construction Day, when a variety of events will take place across the country to raise awareness for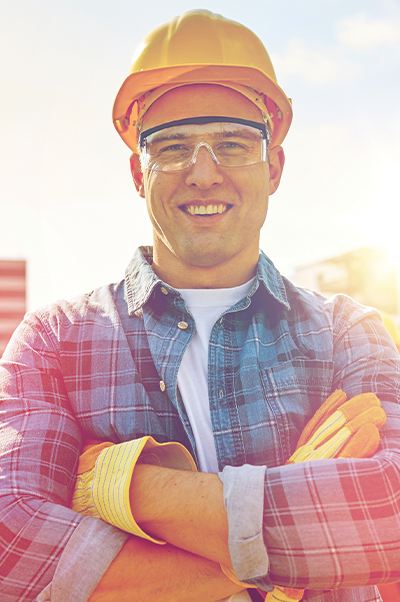 the contribution construction workers make to society, promote the industry to newcomers through organizing publicity events and other local and social media activities, and create a bonding opportunity for existing workers who take pride in their profession. The events are sponsored by the National Association of Home Builders (NAHB), who encourage all organizations and companies in the construction world to participate in a local event and raise awareness through social media.
"We show our appreciation for our construction teams in a number of ways" Scott said, "It's important to know when you are appreciated, and so we proudly participate in online and local events recognizing their contributions."
During Careers in Construction Month 2022, LEAD Dallas, Ft. Worth will be strongly supporting the media campaign organized by the NAHB, which includes a variety of articles, ads, contests, and educational outreach programs designed to bring new talent into the industry.
LEAD Dallas, Ft. Worth Strongly Encourages the Efforts of the NAHB
While the NAHB supports careers in construction month nationwide, LEAD Dallas, Ft. Worth will be carrying on their efforts to support workers in the industry directly.
"We want to do more than just raise awareness in a broad sense," Scott said, "We want our individual construction industry employees to know they are being recognized this October, but also that we will be keeping their best interests at heart throughout the year, as we work to grow the industry, and provide the best possible staffing solutions to construction projects in our area."
LEAD Dallas, Ft. Worth has a geographic reach from the Dallas/Fort Worth area and surrounding counties, into Tyler, Abilene, West Texas, and Western Oklahoma, and the branch specializes in Commercial Construction, Industrial, and Petroleum staffing solutions. 
"Providing our clients with highly trained, thoroughly vetted and well-equipped construction workers is such an integral part of the services we provide, that our whole culture is based around bringing the best workers possible into our company, and into the broader industry," Scott said, "And Careers in Construction month does a great job of facilitating that ongoing process, but the aim for us is to promote construction trades year round to keep bringing the finest workers possible to our jobsites."
LEAD Dallas, Ft. Worth regularly fills construction job positions and more specifically positions for carpenters, electricians, millwrights, and welders.
In addition to bringing in new talent, part of Careers in Construction month is about fostering pride and team spirit on job sites for current construction workers, using a variety of team building exercises and group projects, site visits, and more. LEAD Dallas, Ft. Worth will be participating in a variety of ways, making sure their crew are aware this month has been designated for their celebration and listening closely to ways LEAD as a whole can contribute to improving the industry.
"We're in this for the long haul," Scott said, "And so while we will be communicating with our teams on the ground throughout this special month, and most especially on October 10th, we'll also continue working closely with all our staff to continue providing the best staffing solutions possible throughout the whole year. The number one way we can do that is to support our employees, listen closely to our clients, and come up with solutions together to the construction projects that we're so proud to be a part of."
Contact LEAD Dallas, Ft. Worth
Get in touch with Scott and his team and see why they have so much to celebrate: 469-384-2417.