LEAD Pacific Northwest Now Hiring Skilled Trade Workers for Multiple Positions
As the construction industry continues to grow and a variety of new projects are starting across the Northwest region, LEAD Pacific Northwest has numerous high-quality, highly skilled, and well-paying positions for skilled trade workers who want to get involved with great projects with the backing of one of the nation's top staffing agencies.
Hiring for Skilled Trades Jobs
"Our clients have positions that need to be filled for a variety of skilled trades, and we're excited for the opportunity to meet great new talent with all different levels of experience who have what it takes to succeed in this competitive industry," said Michael Lennox, Regional Manager of LEAD Pacific Northwest.
Michael's branch regularly fills positions at the Journey and Apprentice level for everything from structural welders, pipe fitters, and drywallers, to mechanics, plumbers, and more (see below for the full list), and Foreman, Superintendent, Project Manager, Field Engineer, Safety Director, and more at the Professional level.
"Whatever your skill level and background, if you're a skilled trade worker with a great reputation currently looking for employment, it's worth picking up the phone and giving us a call to see what positions we have available, because the industries we focus on are booming and there are a lot of opportunities at the moment," Michael said.
LEAD Pacific Northwest focuses on Construction, Industrial, and Marine industries, with a geographic reach of the Pacific Northwest and Puget Sound Region.
LEAD Pacific Northwest has Open Staffing Positions at the Journey and Apprentice Levels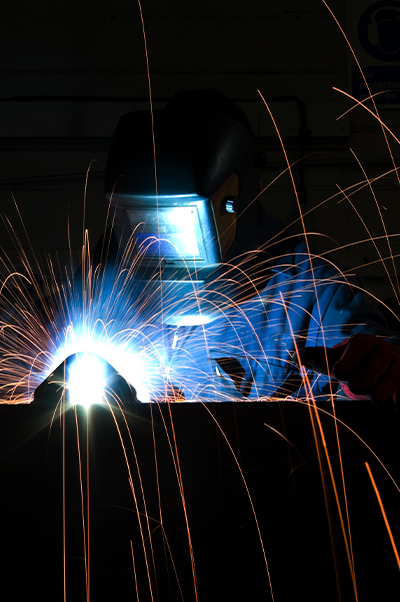 Key Journey and Apprentice level positions needed include (but are not limited to these positions):
Structural Welder
Pipe Welder
Pipe Fitter
Fabricator
Manual Machinist
CNC Machinist
Iron Worker
Millwright
Painter
Carpenter
Framer
Trim Carpenter
Form Setter
Drywall
Electrician
Plumber
Mechanic
Refrigeration Technician
HVAC
LEAD Pacific Northwest has Professional Position Opportunities Available

LEAD Pacific Northwest is also looking to fill these key professional positions (but are not limited to these positions):
Foreman
Superintendent
Project Manager
Field Engineer
Safety Director
"If you're skilled in one of our positions listed above, give us a call at 855-485-5498," Michael said, "We're not necessarily hiring for all of these trades at the moment, but in the current business climate its worth getting your name down early because positions open up fast. And once you call we can give you a full list of the positions we are hiring for."
Many LEAD Pacific Northwest Hires Go On to Permanent Positions
LEAD Pacific Northwest is much more than a temp agency, focusing on building long-term partnerships and maintaining a highly qualified, well-equipped workforce that produces reliable results for their clients. Often this cultivates an environment in which clients want to take on the employees LEAD Pacific Northwest sends them on a full-time basis, and for many workers that's an opportunity they chose to take.
Bring Your Talent to LEAD Pacific Northwest
"One of the many reasons to bring your talent to LEAD Pacific Northwest is the opportunities that follow on from being introduced to clients through our agency," Michael said, "We love to see our hires go on to work for our client's full time, because we take pride in making those perfect matches happen. One of the great services we provide to our clients is trust in the employees we send them, which we foster through our rigorous onboarding system, which allows them to be fully confident in forming a relationship with their new employee. What you gain as a skilled trade worker joining these clients through the LEAD brand is that stamp of trust on your resume straight off the bat."
LEAD Pacific Northwest Has Positions Ready to Fill and Needs Skilled Workers to Join the Team
When you sign up to work with LEAD Pacific Northwest, you will be joining a staffing agency that is constantly receiving requests to fill positions, and your labor will be in high demand.
"We're proud that so many of our clients come to us with positions they need filled, because that gives our hires the high-quality work that we promise them when they joined LEAD Pacific Northwest," Michael said, "When you come onboard with us, we have a lot of great projects that we will train you for, equipped you for, and send you out to the jobsite with everything you need to succeed."
If you are a skilled trade worker, LEAD Pacific Northwest wants to hear from you! Call Michael and his team at 855-485-5498 to get started.