Hot Jobs in Corpus Christi
Corpus Christi and the surrounding area is a hot spot for skilled trade jobs, with employment above the national percentage when considering the following Bureau of Labor and Statistics (BLS) employment categories:
Architecture and engineering
Construction and extraction
Installation, maintenance, and repair
Production
LEAD is Recruiting Skilled Workers for Hot Jobs in Corpus Christi
Barbara Lopez, LEAD Corpus Christi Regional Branch Manager, places skilled workers in highly desired positions in a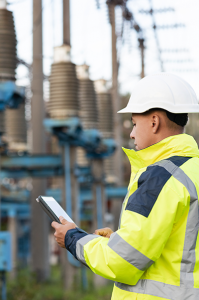 variety of industries including Industrial and Commercial Construction, Industrial Refinery, National and Local Oil and Gas, and National and Local Waste Disposal.
Barbara says, "LEAD has provided local and national companies with temporary and permanent employees for multiple projects, from daily laborers to Texas Department of Licensing & Regulation (TDLR) Licensed electrical journeyman and apprentices, with the optimal skillset for specific projects."
Electricians are in High Demand
Electricians, specifically TDLR Licensed Apprentice and Journeyman Commercial Electricians, are high on the list of available jobs in the area and offer excellent wages, she says. "There is a recent increase of interest in the electrical trades, and we have the jobs ready for skilled workers," says Barbara.
How do you Become an Electrician?
Electricians enter into the skilled trade in several ways. Pursuit through the formal education of an Associate Degree in electrical technology is one way; another is through an apprenticeship program offered by a contractor or employer.
"The more direct path to the industry is through an apprenticeship program in which the apprentice receives hands-on instruction from a seasoned and licensed skilled trade professional," says Barbara. "However, don't discount a formal education. The path to a job as an electrician is unique to the individual and their preference in learning style and life circumstance."
Barbara explains, once an electrical trade worker completes an apprenticeship program, they become eligible to take the exam to become a licensed Journeyman Electrician, permitting them to work without supervision.
Types of Hot Jobs for Electricians
Following is an example of some of the electrician specialty positions in which job seekers have been placed, or may be available, through LEAD Corpus Christi.
Commercial Electrician
Commercial electricians are similar to residential electrician; however, a commercial electrician works in commercial buildings. Responsibilities may include installation of electronic systems, heating and cooling for offices and security systems.
Industrial Electrician Jobs
The role of an industrial electrician requires knowledge of electrical components in large machinery and computer systems. The majority of this type of work is conducted in factories, manufacturing facilities and power plants.
Maintenance Electricians
Maintenance electricians monitor, maintain, and install, electrical systems in plants and factories. This role conducts routine inspections on equipment to ensure safe operating conditions.
Installation Electricians
Installation electricians install electrical systems in new buildings and includes wiring, for lighting, heating and cooling and security systems. This type of electrician works on residential, commercial and industrial projects.
Construction Electricians
Construction electricians, like installation electricians, work in new buildings performing basic wiring. These contractors must stay up to date with building codes and safety procedures.
Automotive Electricians
Electrical systems found in motor vehicles require electricians with knowledge of vehicle diagnostics, various lighting components, and ignition and transmission systems. Auto electricians are specially trained in these systems.
Marine Electricians
A rare specialization, marine electricians, most often, are trained through a specialized seamanship trade program or school. They work on various projects on boats, yachts, large ships, etc.
New Journeyman Licensing Requirement in Texas
Effective November 1, 2022, electrician apprentices in Texas who may be on track to becoming a journeyman industrial electrician will be required to take and pass the Texas Journeyman Industrial Electrician examination administered by PSI. "TDLR will no longer accept the NCCER Industrial Electrician Written Assessment," says Barbara.
Now Hiring Electricians for Hot Jobs in Corpus Christi
Any electrician seeking new opportunities in the Corpus Christi area, or elsewhere in the nation, can find excellent opportunities through LEAD Corpus Christi. What can you expect from Barbara and her team? Barbara says, "We are dedicated to help trade workers find a job that meets their requirements. Our employed trade workers can expect quality service, and safety training specific to the job and/or company in which they are placed. We pride ourselves in that our entire branch has OSHA 30-hour Certification."
Barbara Lopez and her team are excited to work with skilled trade workers to find their next job. Call (361) 208-7708.