Why Use a Staffing Partner with a National Footprint?
Do you struggle to find new skilled trade workers, or feel like your local staffing agency isn't fully meeting your needs?  Consider a company who is not restricted to one city, county or even one state. Job placement companies like LEAD Professional have a national footprint with access to a larger candidate pool. "Unlike your local staffing agency, LEAD Professional is your source for new talent found across the country. We provide greater opportunity to fill those hard to fill positions with the skills you need for your professional and trade industry work," says Carrie Mae Berry, managing partner and national sales manager with LEAD Professional.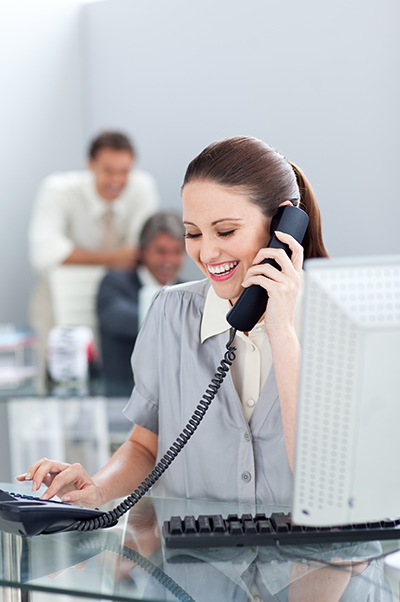 Working with a job placement company, like LEAD Professional, expands that pool of qualified candidates available to fill your positions. Carrie explains that LEAD Professional has connections to a network of recruiters and pre-qualified, skilled job seekers located across the United States. "We have greater access to the best of the best workers in professional and trade industries," says Carrie who has extensive experience in staffing and recruiting.
Carrie says local companies who work with LEAD Professional have the benefit of working with a staffing company who has a pulse on the local market. Also, they gain the advantages of a staffing company who has streamlined recruiting tactics, a reputation as a solution provider and a company who has a nationwide network of highly skilled job candidates.
The efficiencies and cost savings realized by businesses working with staffing companies who cast the national recruiting net can be significant. A national network of recruiters helps a company find the best fit for a position often quicker and with the use of less advertising dollars than if a local agency was used. Streamlined onboarding also plays a huge role in hiring efficiency and savings.
Another benefit of using a company with a national footprint is that the recruiter you work with most likely will have the depth of knowledge on national staffing trends in the hiring landscape which can strengthen your company's local position.
Carrie cautions, there are national staffing firms that may not be the right fit for your company. Many don't provide the one-on-one time with your assigned recruiter whereas LEAD Professional becomes a true partner in securing the best available workers for your company. "We are totally invested in the companies we partner with to provide them the greatest opportunity to realize their staffing and project goals," says Carrie.
Are you ready to work with a partner who uses a proprietary strategy with a distinct operational and succession plan and a national footprint that will bring you total success in your workforce?  Call LEAD Professional today!