What is the Average Salary in the Shipyard Industry?
According to ZipRecruiter, the average salary in the shipbuilding business in San Diego was $128,734, over $60 an hour, as of October 2023.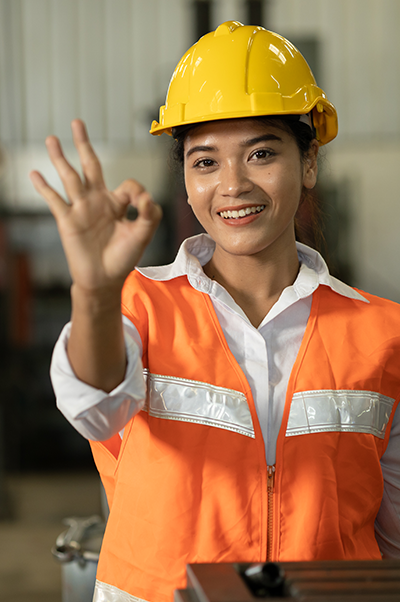 "There are jobs available in the ship building and shipyard industry for a variety of skillsets and skill levels, but what they have in common is an opportunity for skilled workers to grow into roles that offer some very serious compensation packages," said Alan Biliti, LEAD Marine San Diego Marine Division Account Manager.
Shipyard and shipbuilding jobs break down into a number of skills with varied barriers for entry, from unskilled laborers to top-earning engineers. ZipRecruiter's figures show the range in compensation: the highest salaries reach over $178,000 a year, and lower salaries bottom out at $86,000 a year, with the majority falling between $95,000 and $156,000.
LEAD Marine San Diego fills positions for some of the higher and lower paid positions in the industry, from ship fitters to ship superintendents, highlighting the opportunities available in the industry to people with a number of different experience levels.
"We seek out candidates who all have one thing in common: the drive, ambition, and competence to continue San Diego's proud tradition as one of the nation's most important centers of the maritime industry," Alan said, "This can be a candidate who is still new to his or her career looking to advance to the next stage, or industry veterans and everyone in between. What all our candidates share, in addition to passing our multi-layered background and competency onboarding process, is an understanding of the responsibility they are taking on. They are very well paid for their work, and they deserve it."
In addition to staffing ship fitters and ship superintendents in the San Diego area, Alan and his team regularly fill positions for marine electricians, pipe welders, riggers, ship mechanics, specialty welders, and structure welders, across a geographic reach from Virginia, Florida, San Diego, Wisconsin, Seattle, Hawaii, and Nationwide. They focus on the Industrial and Marine industries, taking pride in high level tough to fill positions where candidates frequently go on to permanent positions with their company.
As an approved an active vendor to the nation's three largest shipbuilders, Alan and his team have a wealth of experience picking out candidates that will go on to be strong assets to those companies.
"We select candidates that we know will go on to deserve the great salaries available to workers in this industry using a tried and tested onboarding procedure," Alan said. "Our clients specify the worker they're looking for, and after sending the candidate through a serious of rigorous background checks, competency tests, drug tests and more, we deliver the worker to the shipyard and actively assist them all the way through the job so they can bring their best to our client. We're very proud of how many candidates go on to work full time in the job we initially pair them with, because it's a testament to our focus and dedication, but also because we know the client will be better off for it, and the worker will be receiving some great pay."
Alan set out to grow LEAD Marine San Diego from two employees to 160 in just four years. He put together a team that understood the importance of shipbuilding to the community, and to the sailors operating the vessels. As a Navy Veteran trained as a Gas Systems Mechanic, Alan understood that his team would be building systems that operated in extremely high stakes and could not be allowed to fail. He continues to bring his leadership skills and knowledge gained in the navy to his work as an industrial and marine staffer.
Call Alan at 619-468-2372.