U.S. Labor Shortage Continues in The Great Resignation Era
Americans have been exiting the workforce in droves. The Great Resignation is a trending term and gaining traction as we near the second quarter of 2022. According to the U.S. Department of Labor, a total of 11.5 million workers quit their jobs within three months (April-June 2021). "And, recent studies indicate this mass exit from the workforce will continue well into 2022," says Michael Lennox, LEAD Pacific Northwest Regional Manager.
What is Driving The Great Resignation?
Michael points to labor economist and University professor Aaron Sojourner who indicates last month there were 3.6 million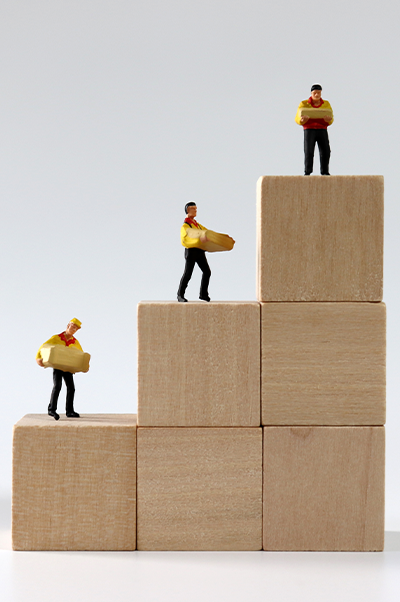 Americans who had left the labor force and said they didn't want a job. Michael, a veteran of skilled trade staffing and recruiting says, "Childcare needs, layoffs, and health insecurities and personal issues are some examples of why workers are without jobs. The pandemic certainly may have been the initial cause of this 'Great Resignation' era we are in, but not the only one."
Michael explains both Baby Boomers and younger workers leaving jobs are making a huge impact on the U.S. labor shortage. Baby Boomers make up a large percent of the American working population. Pews Research Center reports between 2008 and 2019, the retired population ages 55 and older grew by about 1 million retirees per year. In the past two years, retirees 55 and older have grown by 3.5 million.
American Workers Are Seeking Better Jobs and Better Benefits
With more than 4 million Americans quitting their jobs each month, since July 2021, Michael says, "Many of those quitting are young people who are not leaving the workforce entirely, but are leaving for new opportunities – better jobs, better pay, and more flexibility."
Michael, who is seeing a slow increase in the number of trade workers seeking new job placement, indicates turnover is costing companies greatly. The cost and effort of onboarding new employees, loss of productivity and loss of relationships necessary to project completion are challenges faced with this labor shortage. LEAD Pacific Northwest helps companies rebuild their workforce by supplying high quality, skilled trade workers. "We have workforce solutions to combat many challenges these companies face," says Michael.
"Some studies indicate another wave of job exits is expected in the next six months," says Michael who is ready to help companies fill those impending vacancies. Jobs in the craft skilled trades are ideal for those looking for steady work with more than the average wage.
Whether you are a person seeking new opportunities or someone laid-off due to company hardship, LEAD Pacific Northwest has proven success at matching candidates with high-performing, successful businesses in need of quality trade workers. Call LEAD Pacific Northwest today to get started!