Top States for Marine Jobs
Skilled trade jobs in the marine industry are in high demand throughout the U.S.  Alan Biliti, Marine Division Sales and Recruiting Manager for LEAD Marine, a nationwide staffing company says, "We place employees in trade positions like electricians, pipe and structure welders, riggers, ship mechanics, and more." LEAD trade workers are matched with marine industry companies throughout the country, however there are states that we consider the top states for trade workers interested in a career in the marine industry, says Alan.
California Marine Jobs
Alan knows first-hand the appeal to working and living in California because LEAD Marine is head-quartered in National City,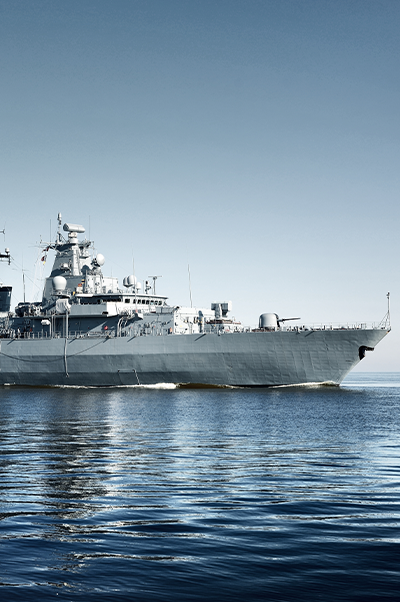 located in the South Bay region of metropolitan San Diego. Touted as one of the most beautiful bays and coastlines in the world, San Diego, the pivot point to the Pacific Ocean and home to over 1.4 million residents, is known for its beaches, has a small-city vibe, rich with history and a vibrant art community. Alan says, "The only thing more appealing than San Diego's blue skies and consistent warm, mild climate is the number of maritime industry jobs available in the area."
Florida Marine Jobs
Florida is a hotspot for marine industry trades. South Florida's marine industry alone is a $12-billion-year economic impact – with over 140,000 jobs. The skilled labor force in the state, as in much of the U.S., is aging out due to Boomer's reaching retirement age and early resignations, also known as the Great Resignation. "The skilled trades are crucial to the vitality of the marine industry, therefore filling those vacancies left by older workers is key to continue the economy forward," says Alan. Florida appeals to persons who prefer warm over cold weather and those tired of the treacherous winter storms in the northern states. Many overlook the slow rise in Florida's cost-of-living to experience the fun-in-the-sun lifestyle.
Maine Marine Jobs
Maine offers some of the most breathtaking sea landscape views in the country. The state also is one of the most affordable with lower cost of living than its neighboring northeast states. Additionally, Maine has one of the lowest crime rates in the nation and is ranked #1 in overall safest places to live. "Many don't know that the mariner industry began in Maine," says Alan. "Its' marine industry relies on traditional trade skills while combining the newest technologies available in boat building and shipyard services." Common marine jobs found in Maine include boat building, marine engineering and design, marine electronics, marine mechanics and systems, painting and finishing, equipment operations.
Washington State Marine Jobs
The maritime industry has shaped Washington state – a location that has direct access to the Pacific, boasts 3,200 miles of shoreline and 50,000 miles of rivers and streams. According to the Washington State Department of Commerce, Washington's maritime sector "encompasses 2,300 companies that employ 69,500+ workers. The industry generates more than $21.4 billion in revenue and $4.7 billion in wages annually." Alan, who has placed hundreds of quality trade workers in maritime jobs throughout the country, says, "Washington – Seattle especially – has great appeal for marine trade workers." One of the more popular cities in Washington, residents enjoy an abundant amount of green-space, in low-humidity climate. Commonly known for gray, rainy days, some may be surprised that New York City, Chicago, and Boston receive more rain annually than Seattle! Summers are most desirable in Seattle for trade workers who enjoy hiking and watersports like parasailing, water skiing, and kayaking. Besides great coffee, the community offers a thriving art and music scene.
Wisconsin Marine Jobs
Often overlooked when one thinks about maritime economy, Wisconsin is bordered to the north and east by two of the world's largest lakes. Lake Superior forms the largest expanse of freshwater in the world and is located North of the state; Lake Michigan lies to the East. "Wisconsin has a growing demand for ship workers in maintenance, trades and management," says Alan. According to Great Lakes Maritime Careers, the overall U.S. maritime workforce is projected to be more than 35,000 job openings for sailors and marine oilers which includes 9,500 ship engineers.
The marine industry is an important part of the economy with more than 90% of world trade being operated by sea. The top states for marine jobs Alan listed have some of the highest employment levels in addition to appealing wages, and overall higher-than-average quality of living. Other top states for the maritime industry include Hawaii, Louisiana, Texas, Virginia, and West Virginia, all of which have in demand opportunity for skilled marine trade workers and their own reasons to be deemed 'desirable places to live and work'.
LEAD Marine Can Help with Finding Your Next Marine Employment Opportunity
If you are a trade worker interested in working in one of the top states for marine jobs, call LEAD Marine today where Alan Biliti and his team will help you find your newest career maritime adventure.