Staffing Solutions are Not One Size Fits All
Staffing needs for any organization are fluid. One day, an organization could be fully staffed and the next – several hires are required to keep projects moving forward. Companies fill positions for various reasons and often seek the help of a staffing company like LEAD National.
LEAD National Can Help with All Your Staffing Needs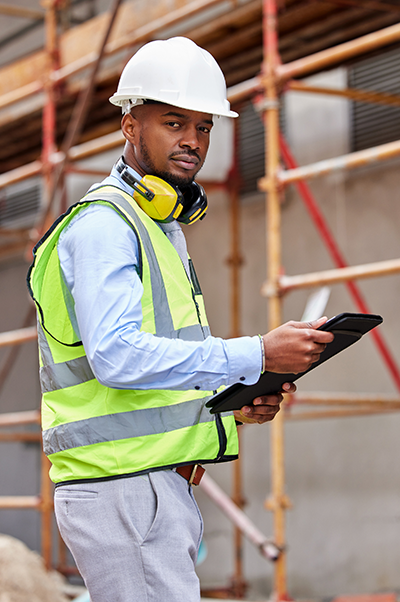 Whether a company needs a trade worker for the day because an employee called out ill, for several weeks due to an employee taking medical leave, or an open position requires a quality skilled worker to permanently fill a role, LEAD National can be the right partner to help your company meet its staffing needs.
Learn About the Three Types of Staffing Solutions Provided by LEAD National
Aaron Taylor, LEAD National Managing Partner, has been providing workforce solutions in the construction and industrial trades for over 20 years. He explains there are three types of staffing solutions: Temporary, Temp-to-Hire, and Direct Hire. "Each staffing solution has its advantages for both the company client and the hired worker," says Aaron.
What is Temporary Work Staffing?
Generally, temporary work is an arrangement whereby a company or staffing agency contracts an employee to work for a short time. "This usually is an agreement based on a fixed term for a task or project," says Aaron.
Advantages of Temporary Work
There are many advantages in temporary staffing.
For the company:
Productivity is maintained during in-demand and seasonal fluctuation periods.
A position remains open for a returning employee.
A project requires a particular skill that a permanent employee may not have.
Save time and money on training permanent employees for a task that is rarely needed.
For the temporary skilled worker:
Flexibility in schedule.
Diverse learning experience.
Work, while filling a gap between projects.
Work, while seeking a more permanent position.
What is Temp-to-Hire Staffing?
Temp-to-hire is temporary employment that gives the hiring company the option to retain/hire a worker once the contract arrangement ends.
Advantages of Temp-to-Hire
Temp-to-hire is a more efficient way to fill jobs quickly and can be a "try before you buy" situation. It gives the employing company a chance to get to know the worker to see if they are a good fit for the skills required for the job and the culture and environment in which the work takes place.
The advantage of temp-to-hire for the worker is the opportunity to "try" the company before considering a more permanent position, if offered. "Plus, a temp-to-hire situation is a way for the trade worker to show off his (or her) talents – very different from interviewing for a position and being hired without presentation of the actual work itself," says Aaron.
What is Direct Hire Staffing?
Direct hire is the process by which a staffing company manages the candidate search and qualifies a worker for permanent placement on behalf of a company client. Direct hire is usually full-time, long-term salaried position with a compensation benefits package paid by the hiring company.
Advantages of Direct Hire
The use of a staffing firm to fill a permanent position is most often more cost-effective for a hiring company and is accomplished quickly due to the existing pre-qualified skilled worker pool. "LEAD National, unlike other staffing companies, has access to a large network of top in-demand candidates with quality skills that helps LEAD find the right fit quicker than when a company manages their own staffing," says Aaron.
A direct-hire employee has the advantage of leaving the search in the hands of the recruiting staffing company. "A job search requires much time and patience, however when you work with a company like LEAD National, we listen to your needs and find a company that will provide you with the best fit for your desired employment," says Aaron. Additionally, the direct-hire employee is often more invested and feels stable in their employment.
Unique Workforce Solutions by LEAD National
The type of employment for company and worker is unique to each and is not a one size fits all situation. Taylor says, "We work with our business clients to discover their staffing needs. And, once those needs are determined, it's easy for us to be that workforce solution. LEAD National has a network of candidates throughout the country ready to be assigned to your project. And, because we have a national reach, we find the best qualified trade worker for the job."
If you are a company looking to avoid the high-cost of hiring to find the right quality trade workers to fit for your open positions – whether temporary, temp-to-hire, or direct hire – LEAD National has the vast skilled, professional network to get the job done. Get in touch with Aaron Taylor today to discover workforce solutions that will meet all your business needs. Call 888-929-0213.